1. After having sent your Custimy Audience to Facebook ads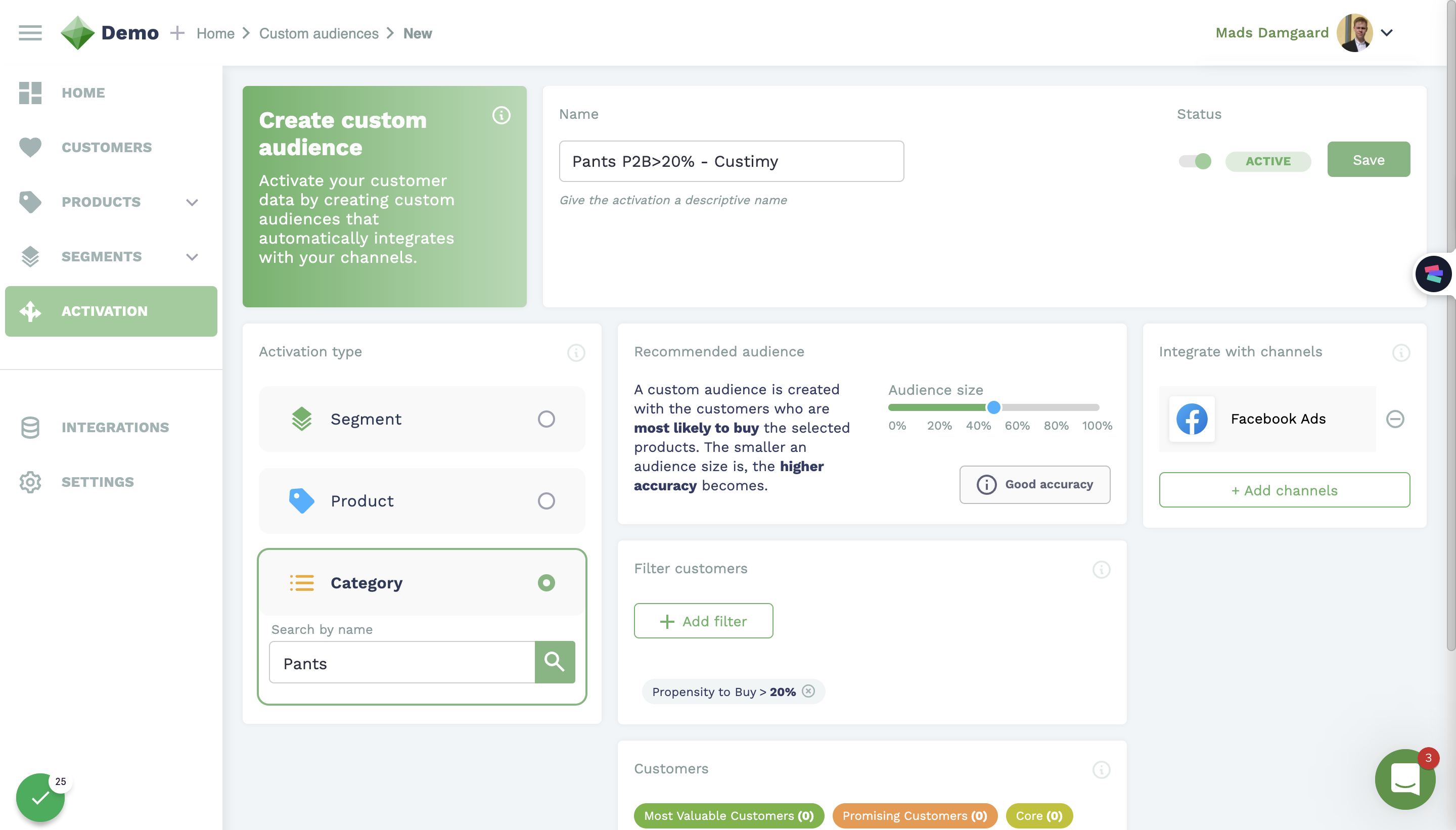 2. Your Custimy audience will end up here:
https://www.facebook.com/adsmanager/audiences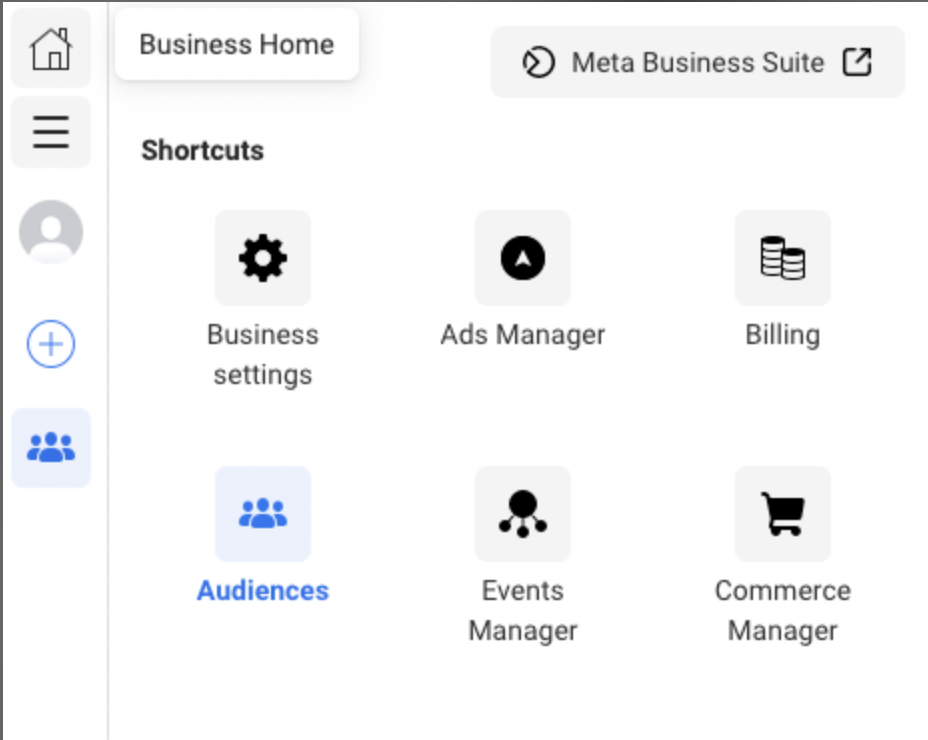 3. How to create a campaign in using Custimy Audiences
Now that you know where the audience ends up, let's create a campaign
4. Go to Campaigns and pick your campaign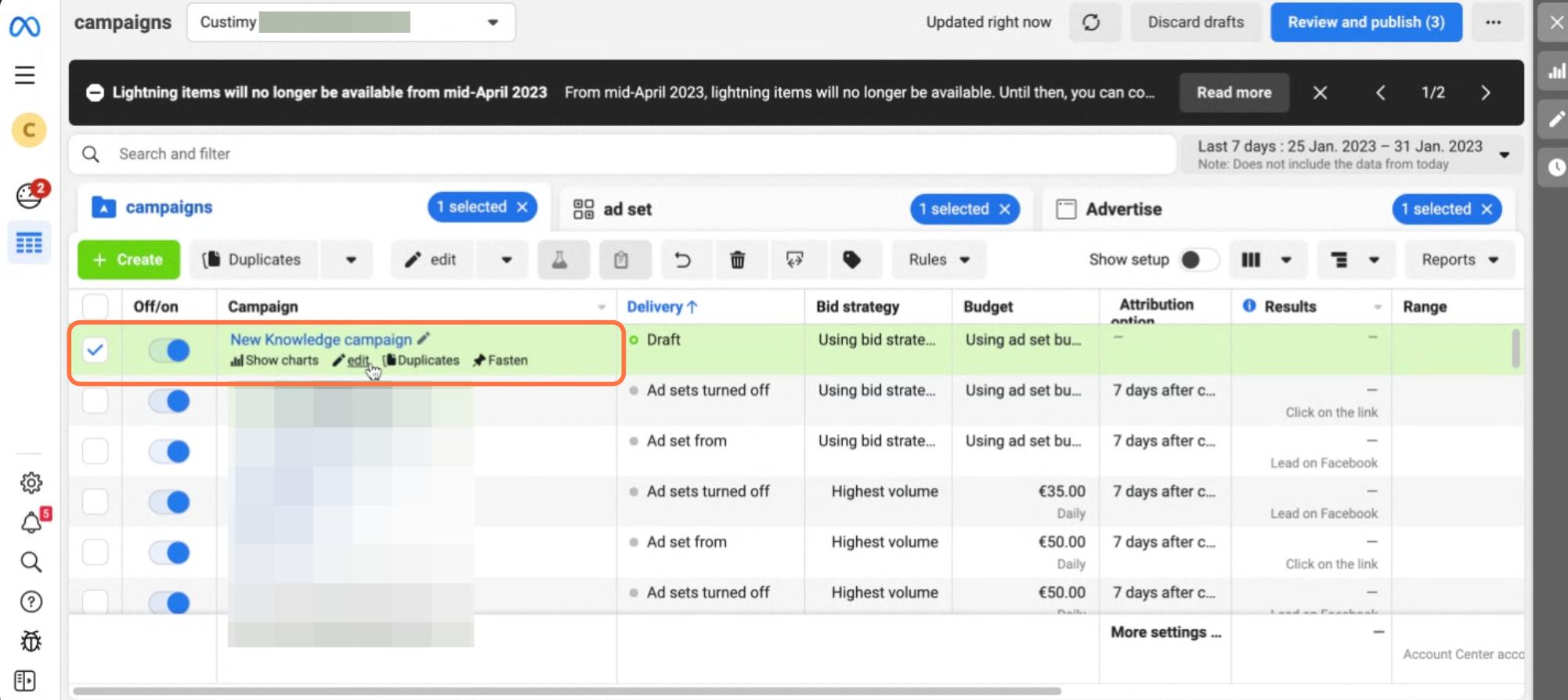 5. This is where you will want to search for your Custimy audiences.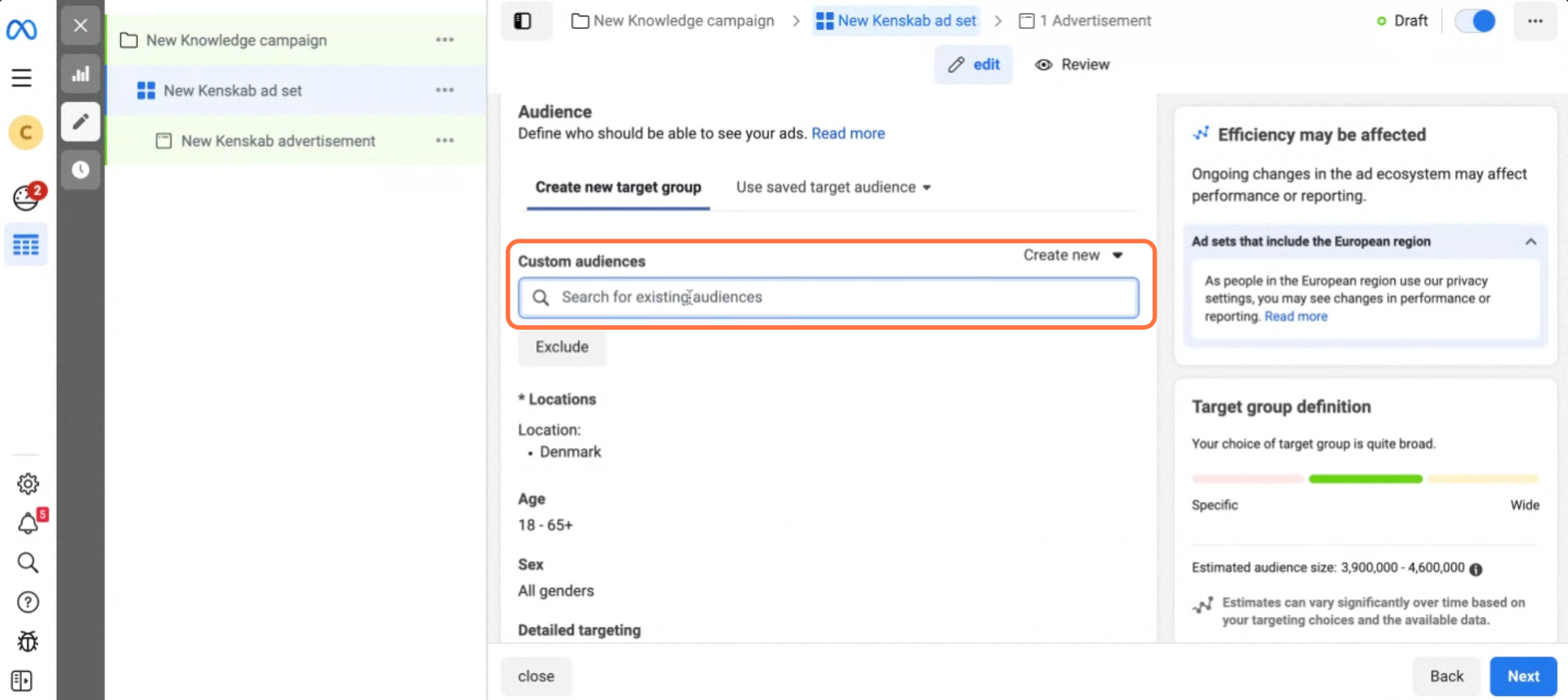 6. Pick your Audiences