This is the guide for connecting your Klaviyo account with Custimy.io
2. Click on the box in the lower left corner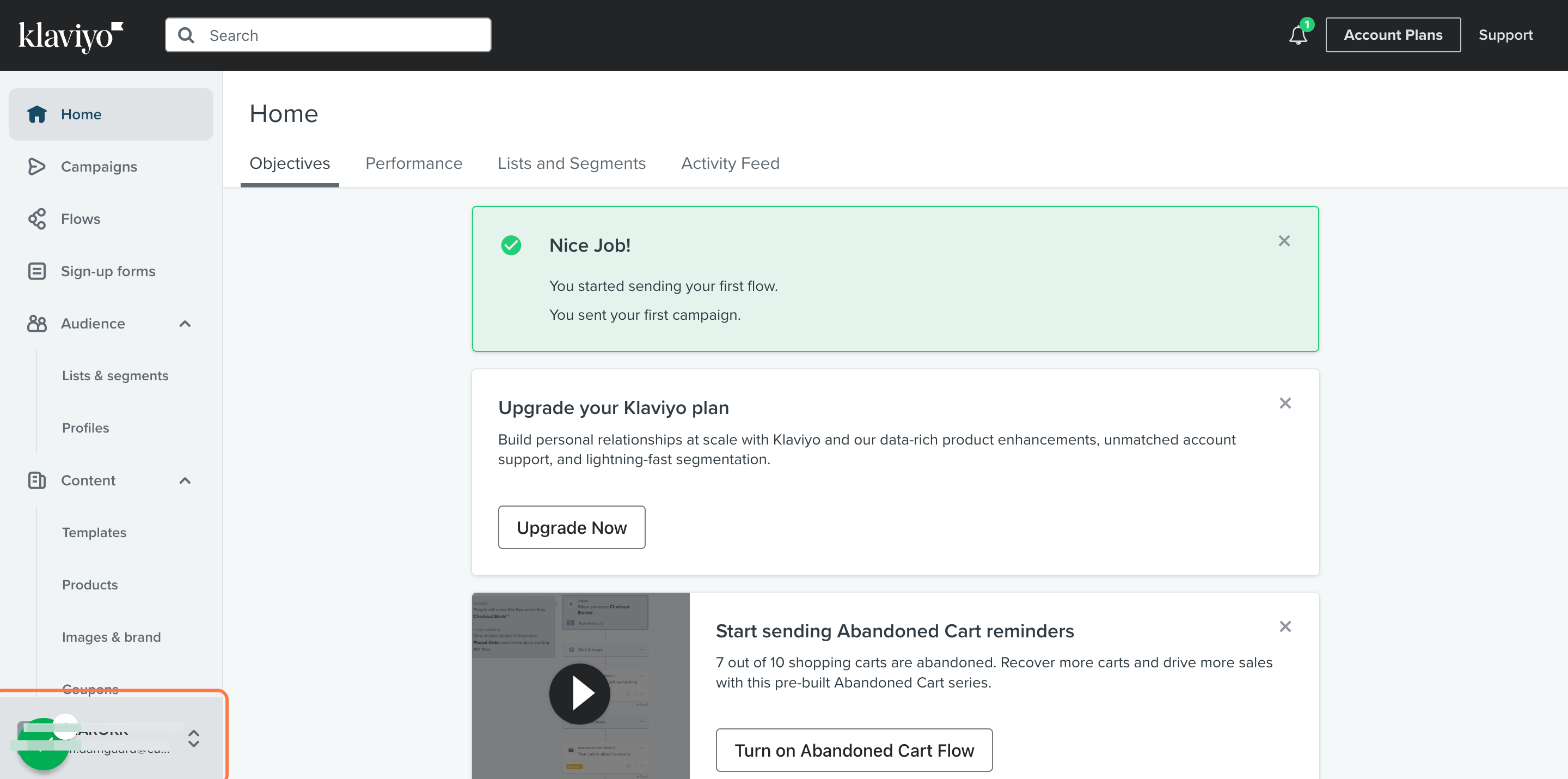 3. Click on Settings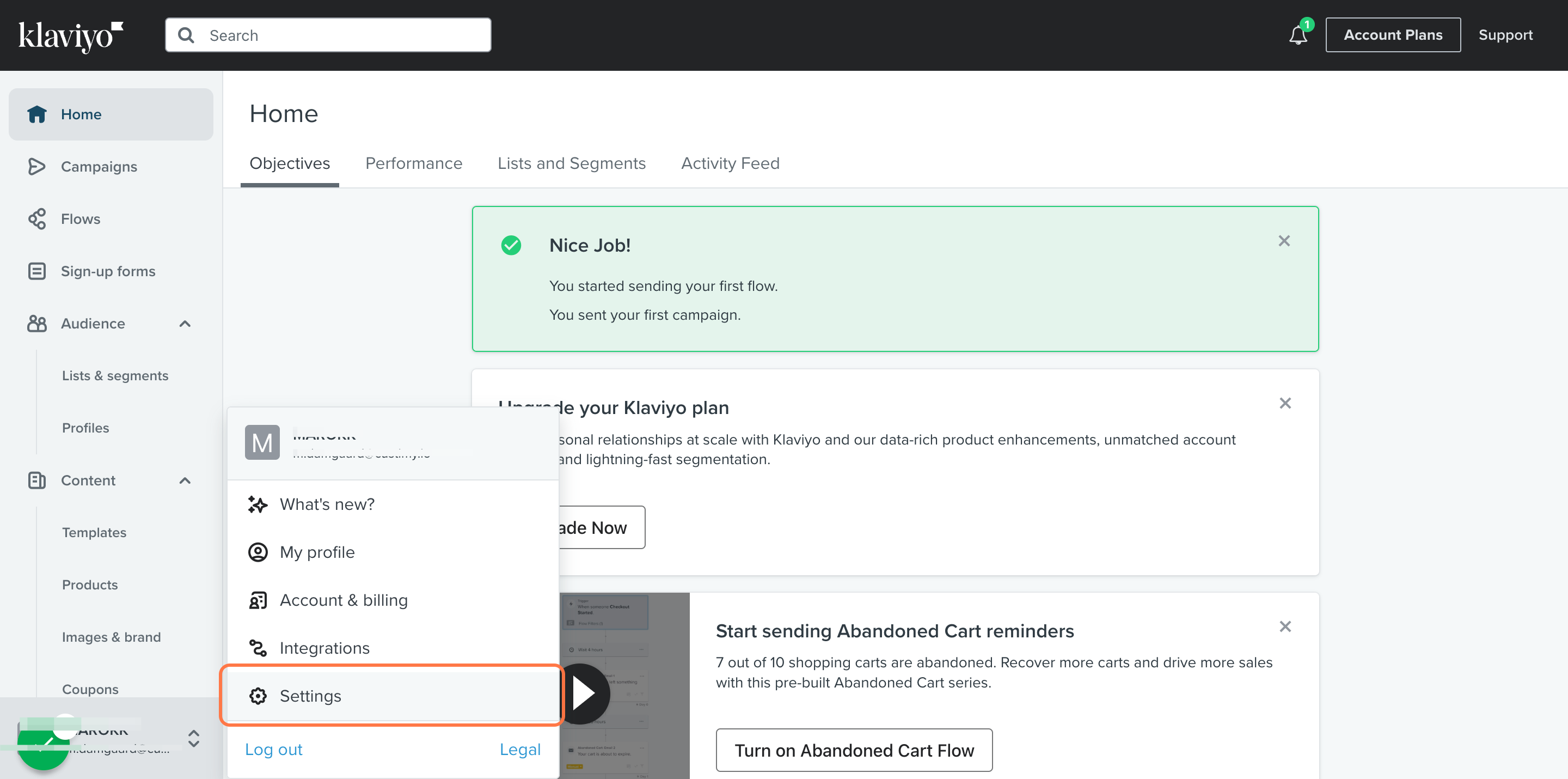 4. Click on API Keys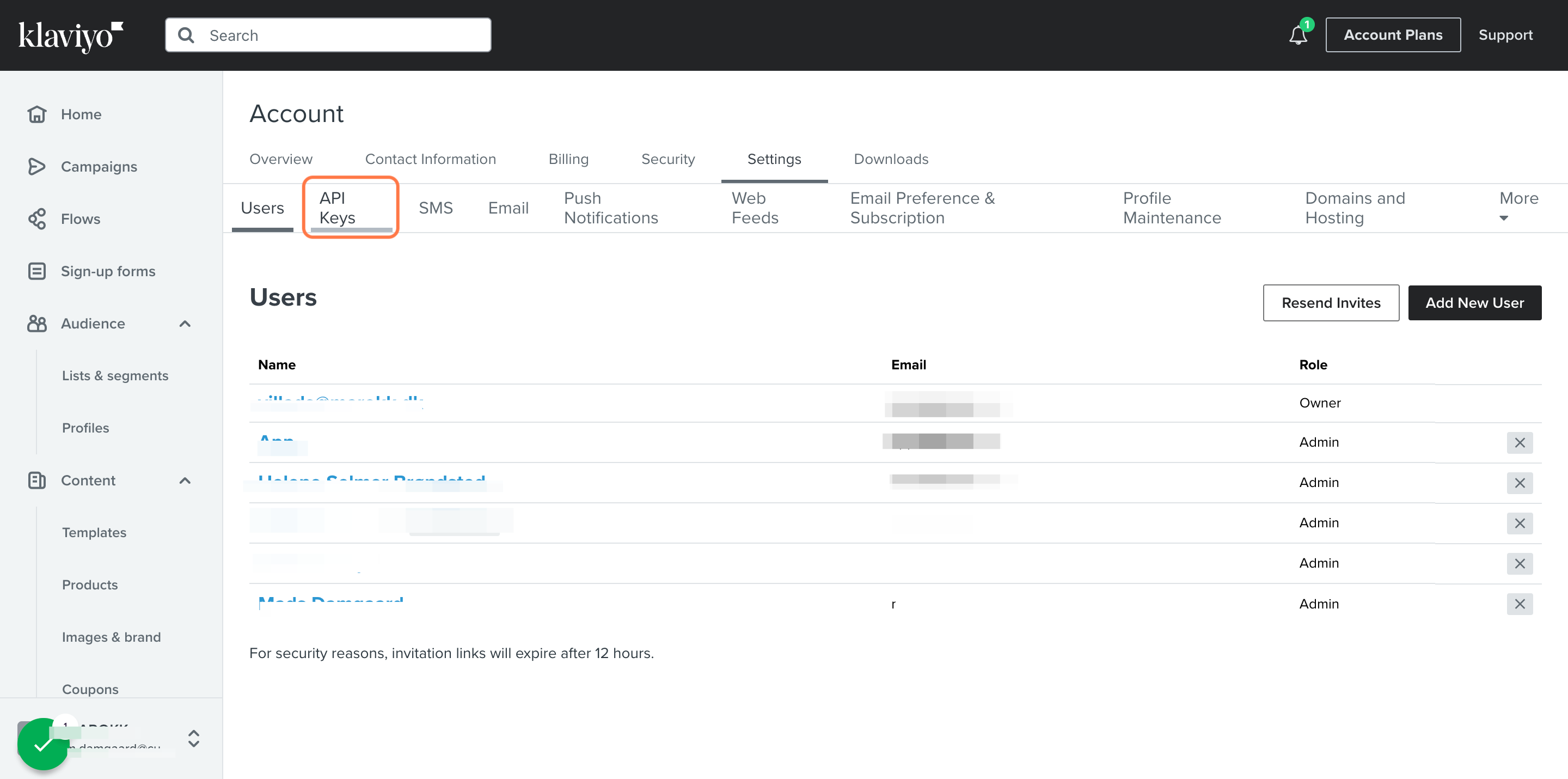 5. Click on Create Private API Key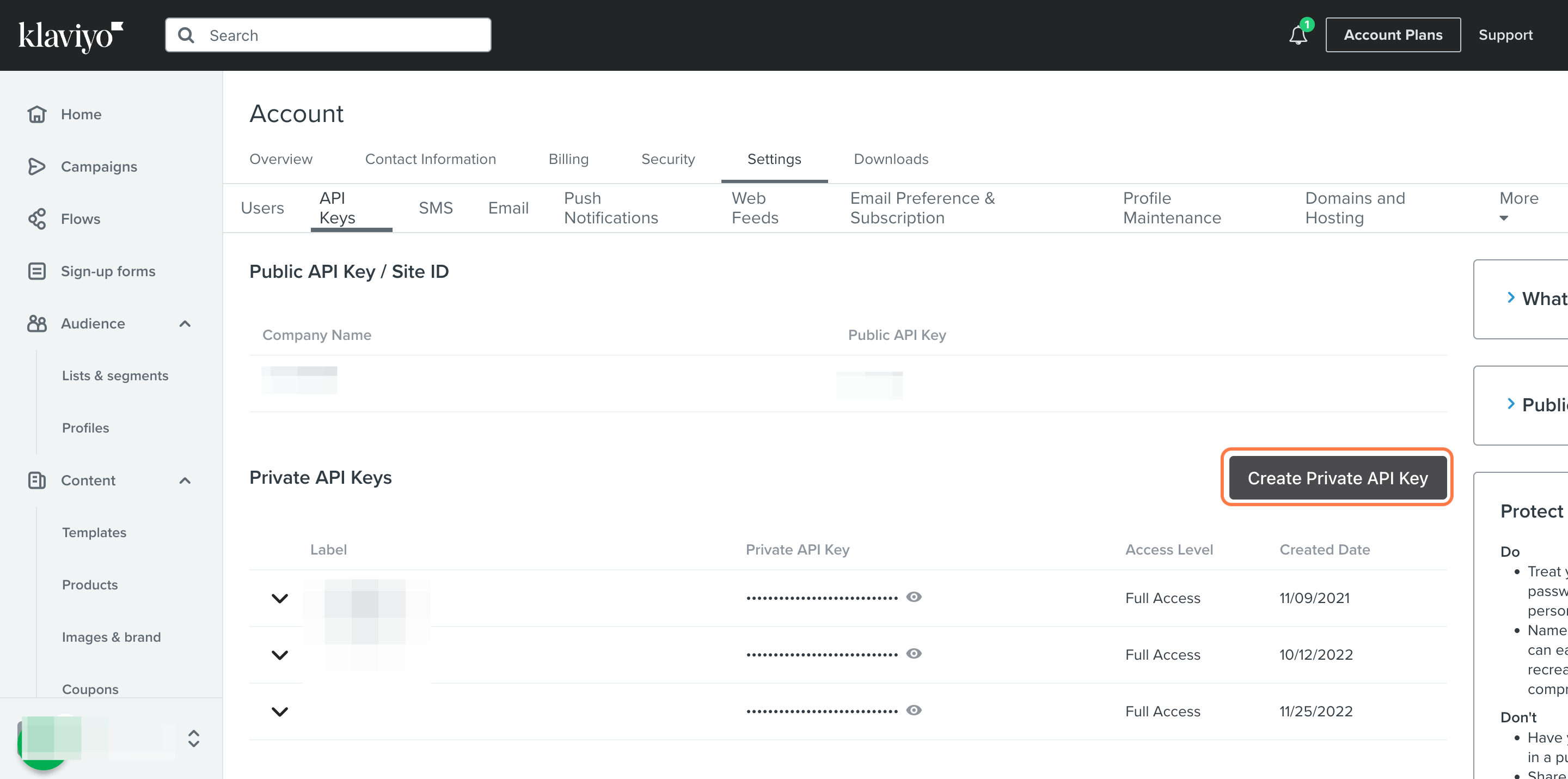 6. Type your API Key
e.g. "Custimy API Key"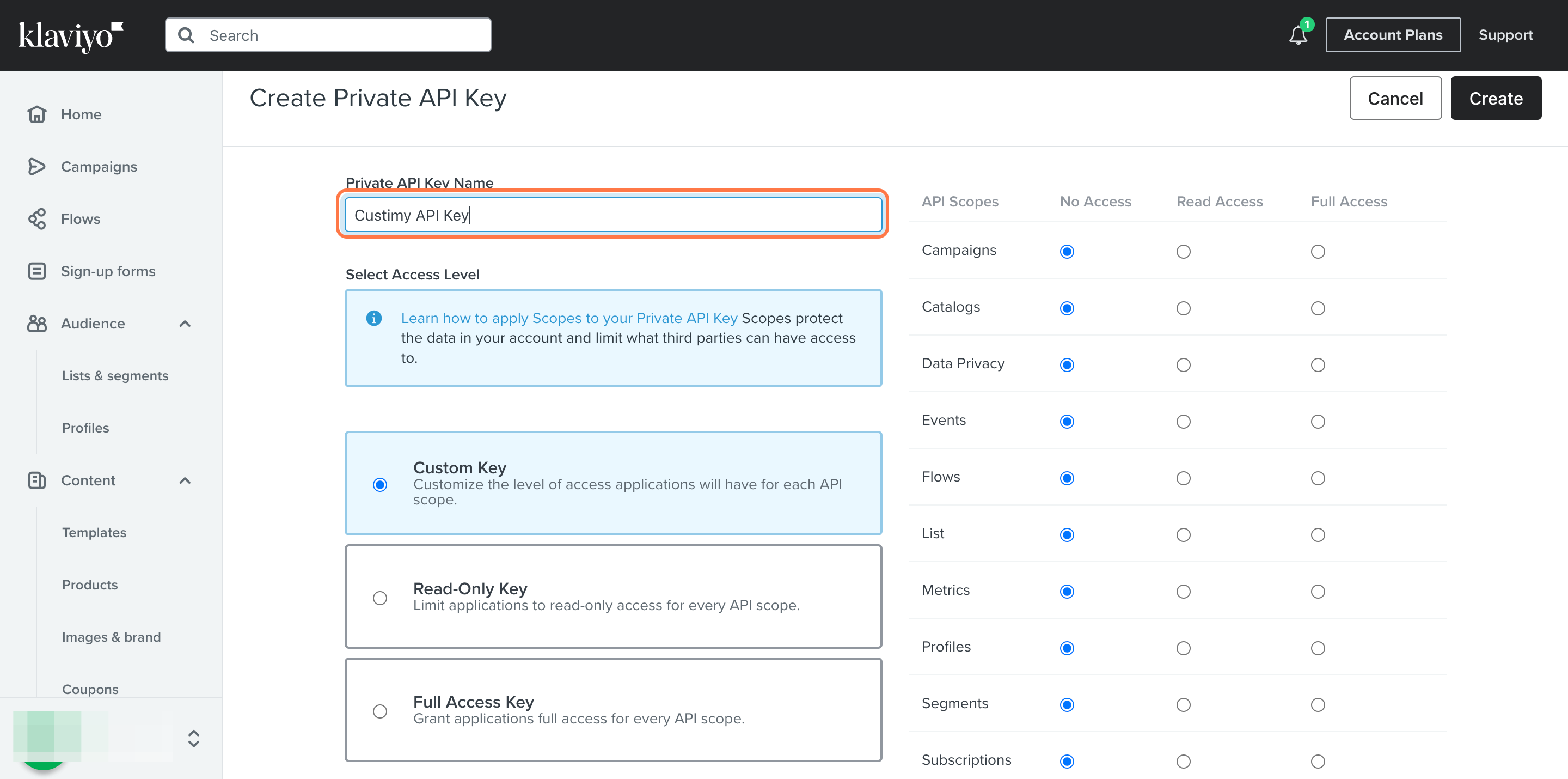 7. Grant the Full Access Key
Allow the API key the Full Access Key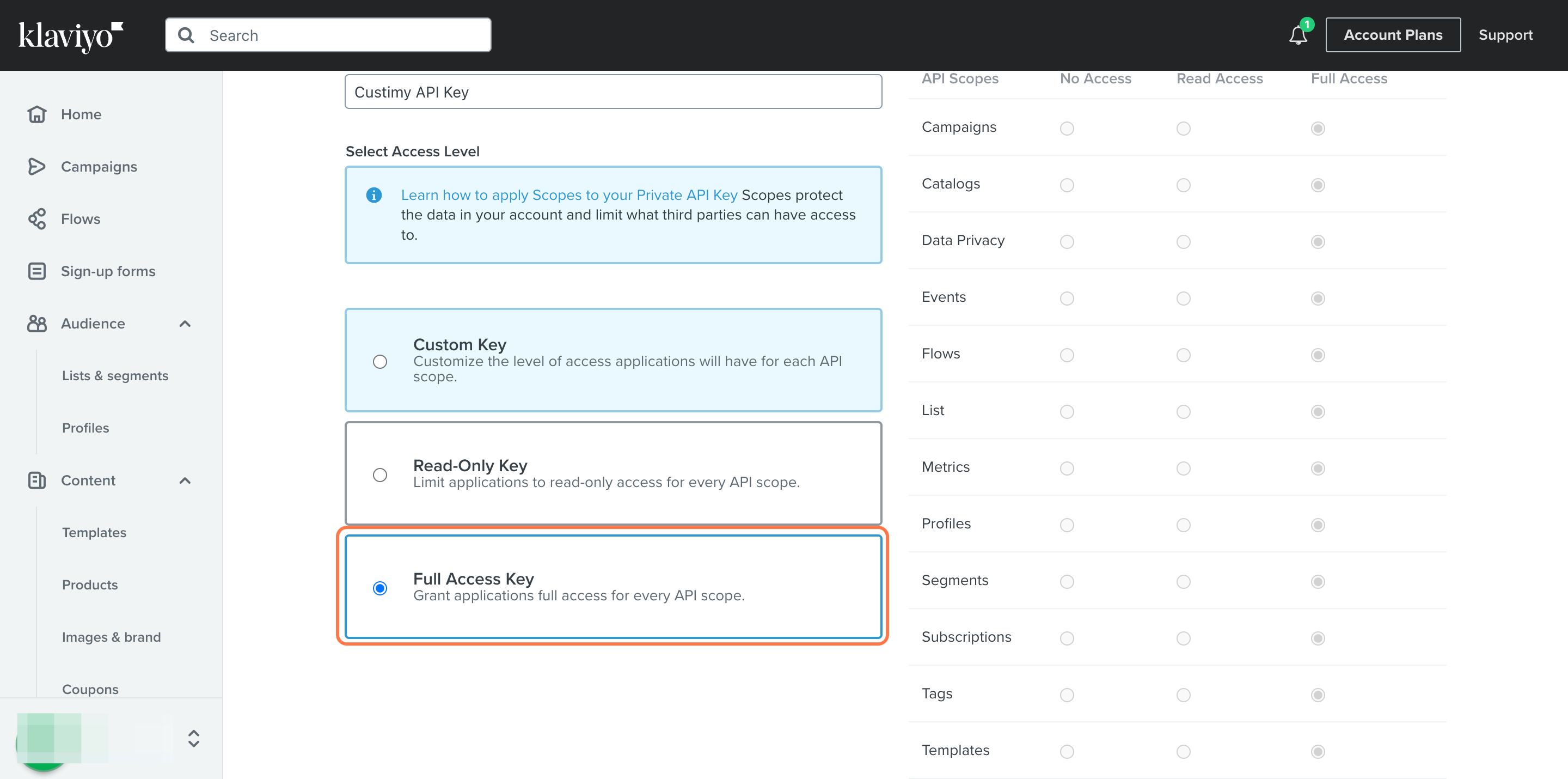 8. Click on Create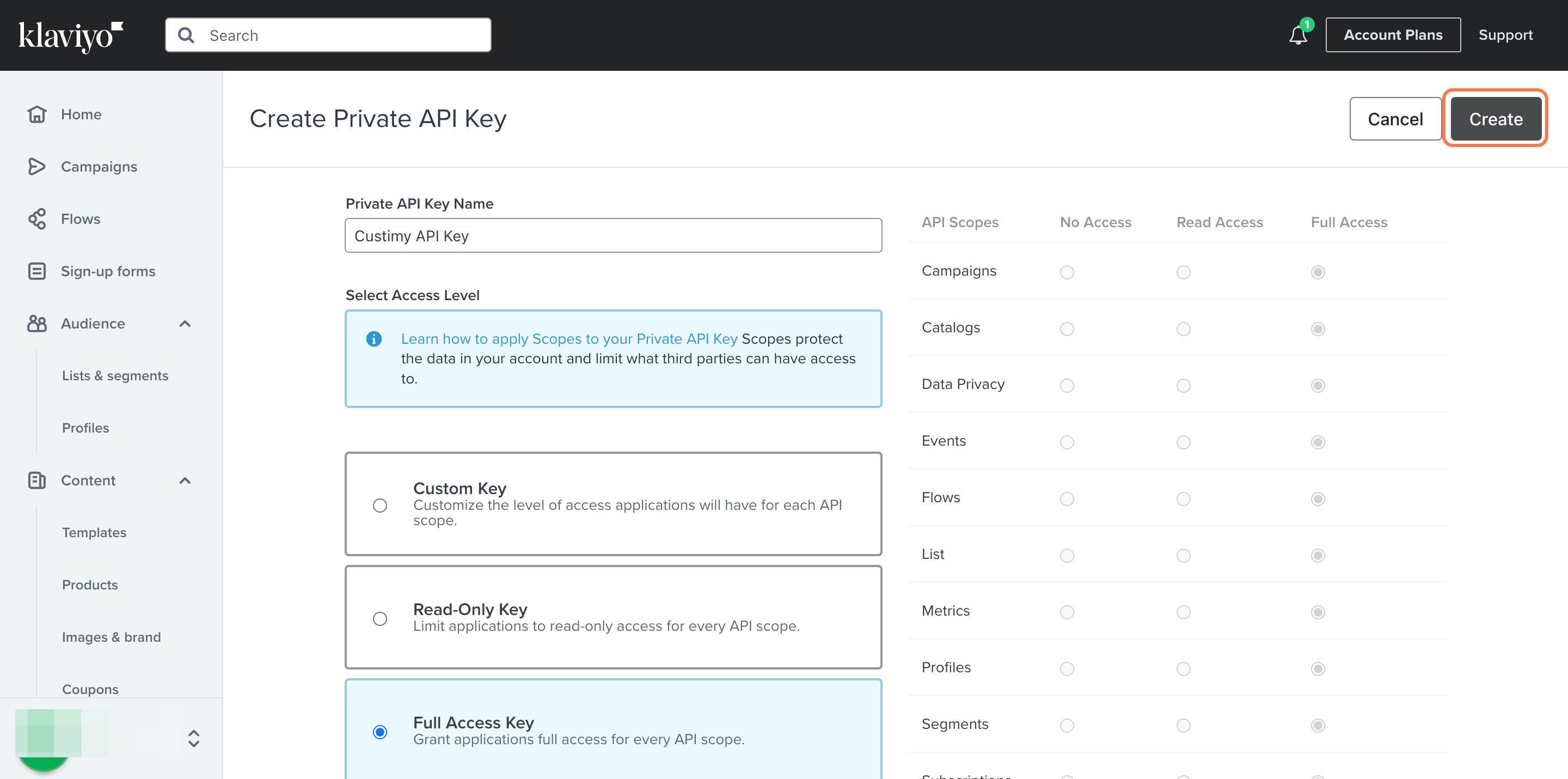 9. Copy the API Key to clipboard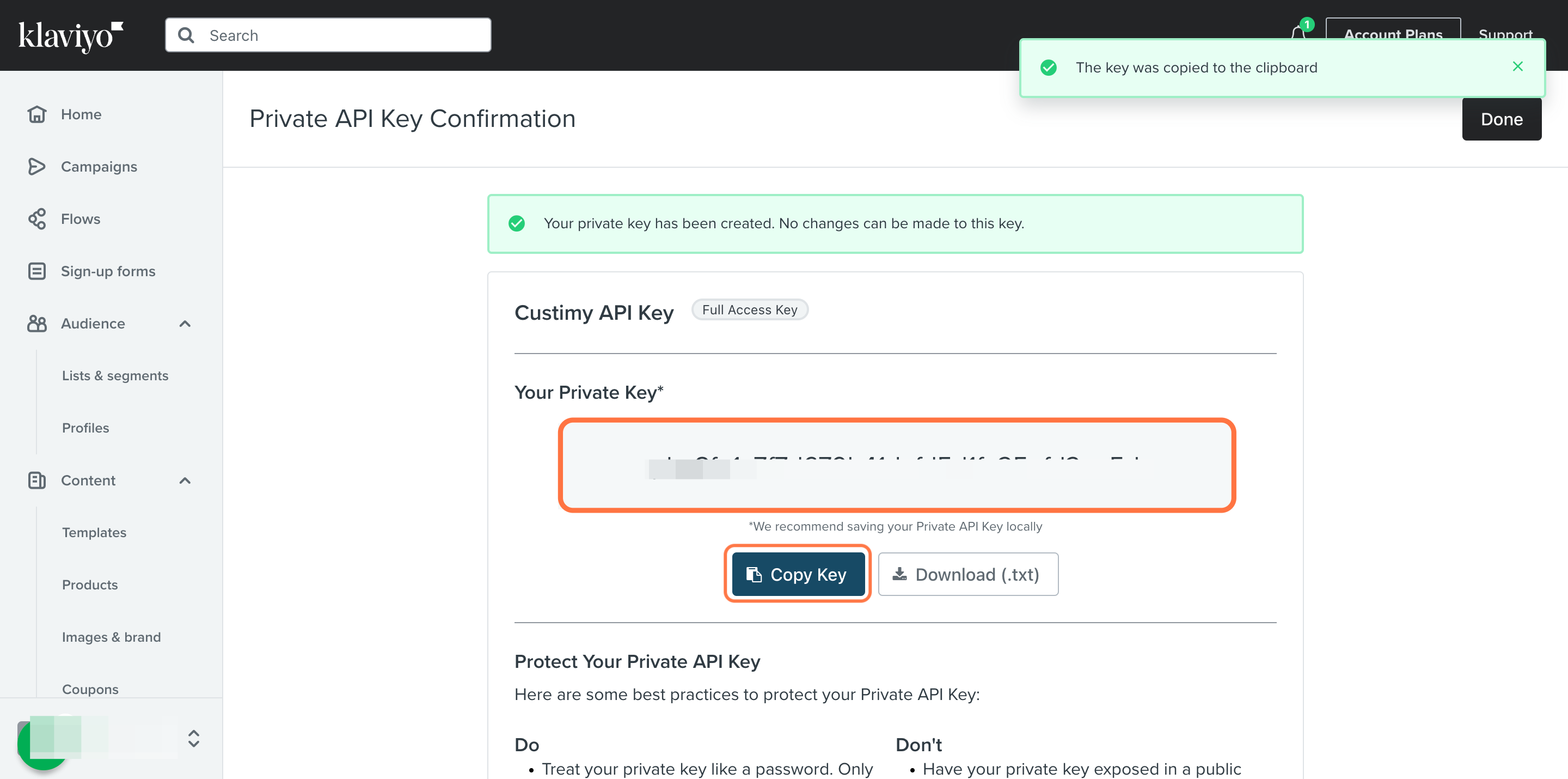 10. Head to Custimy and click on Integrations
Head to https://app.custimy.io/integrations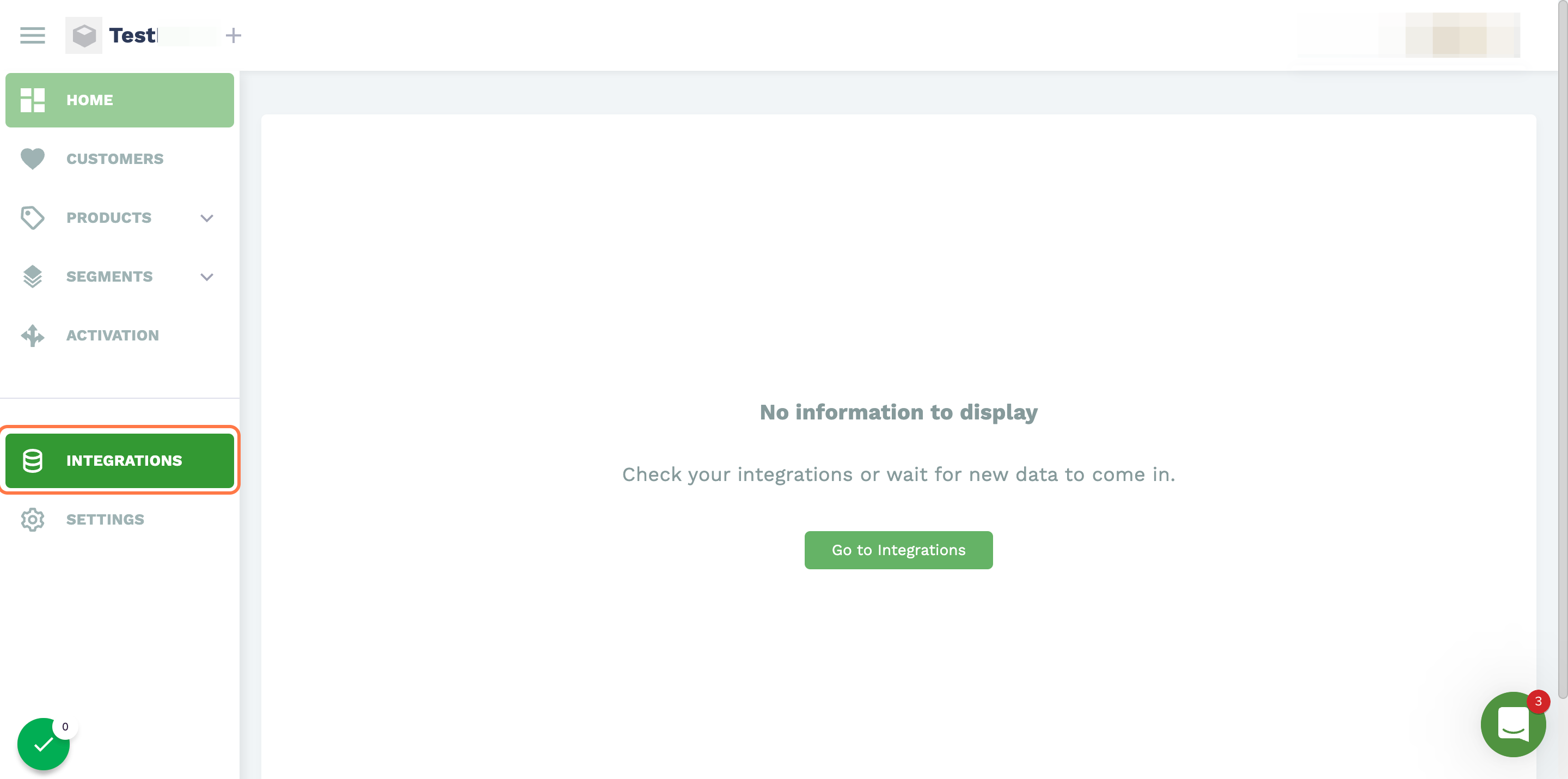 11. Click on Klaviyo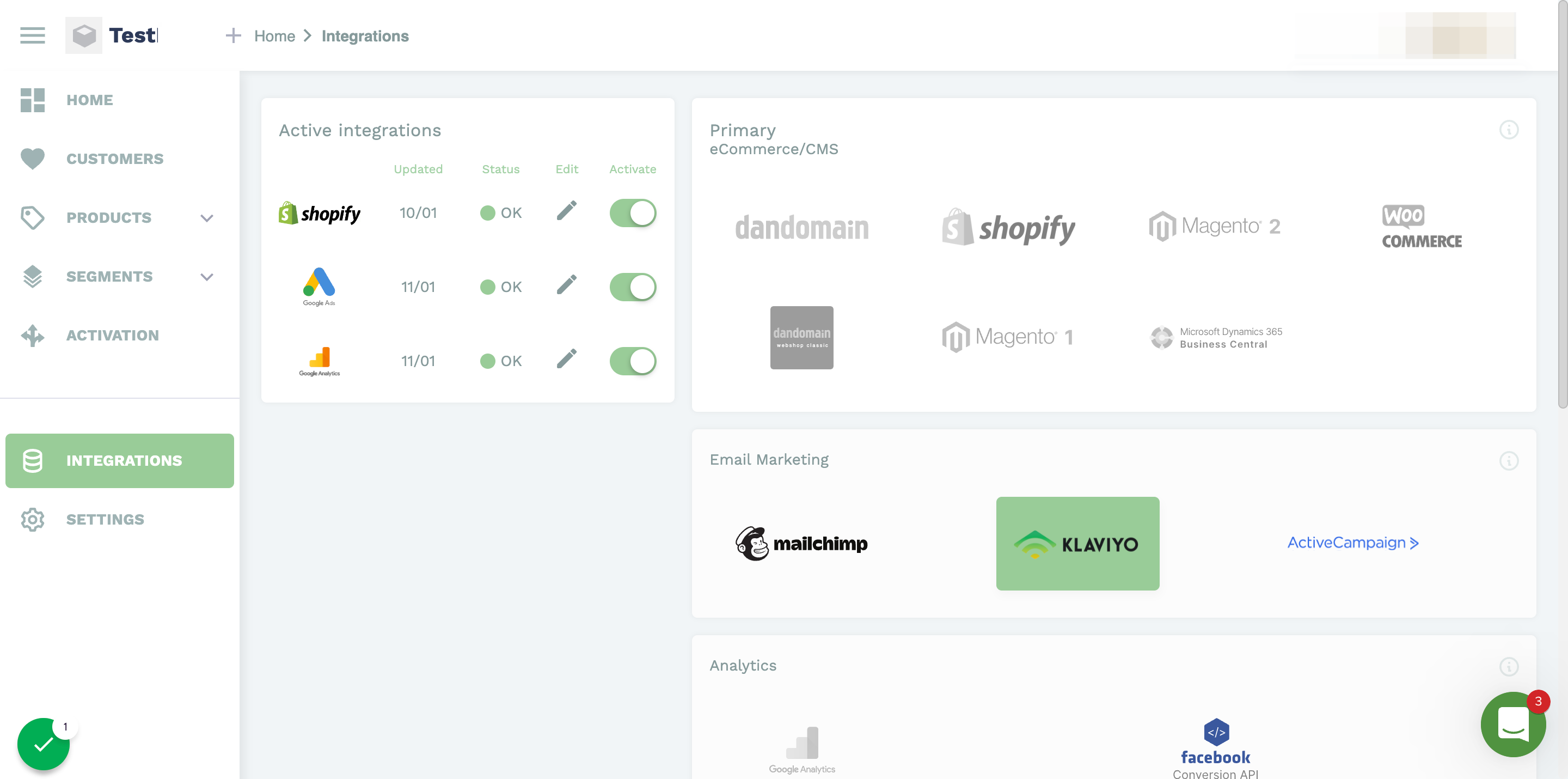 12. Paste in your API Key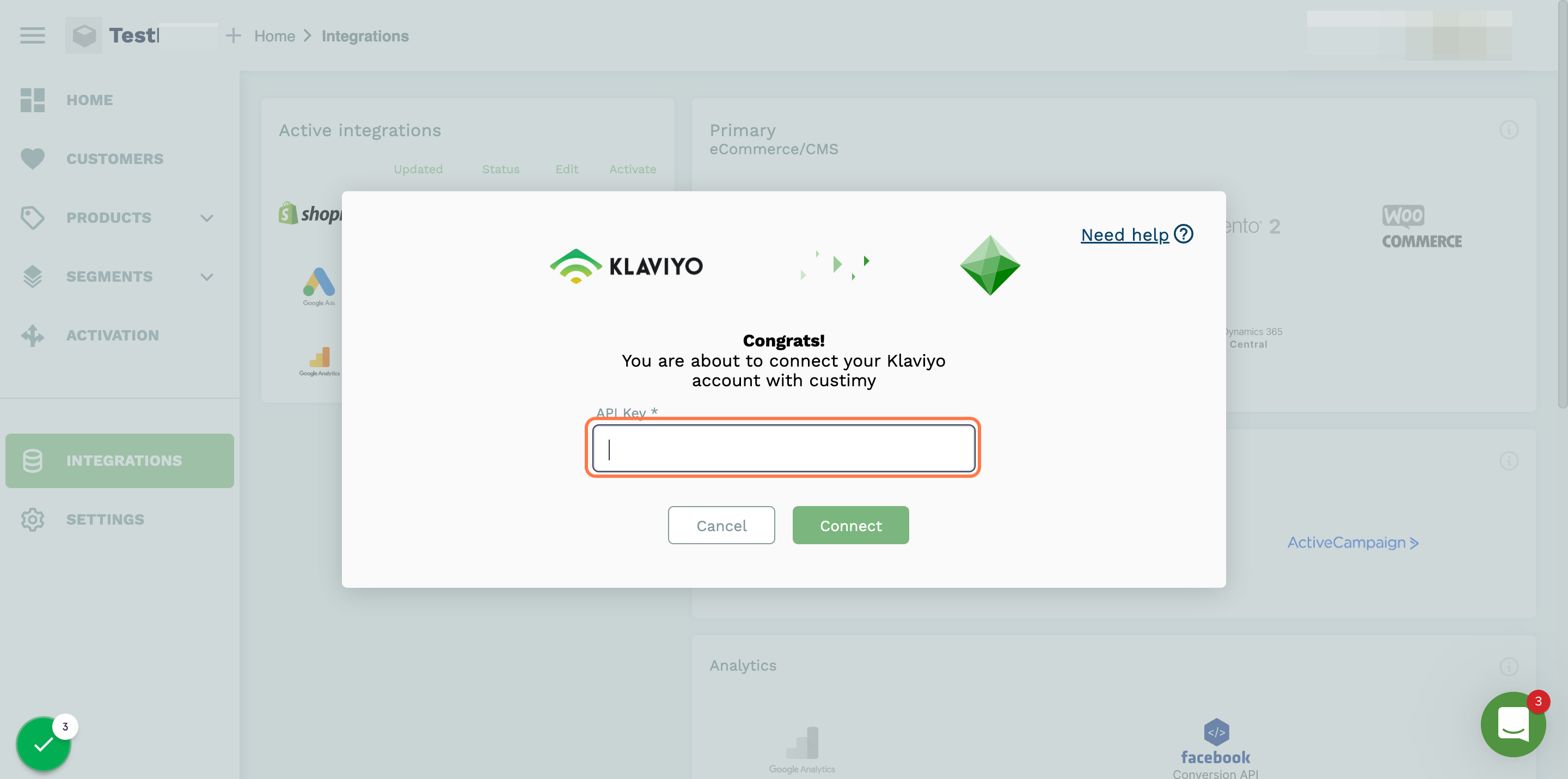 13. Click on Connect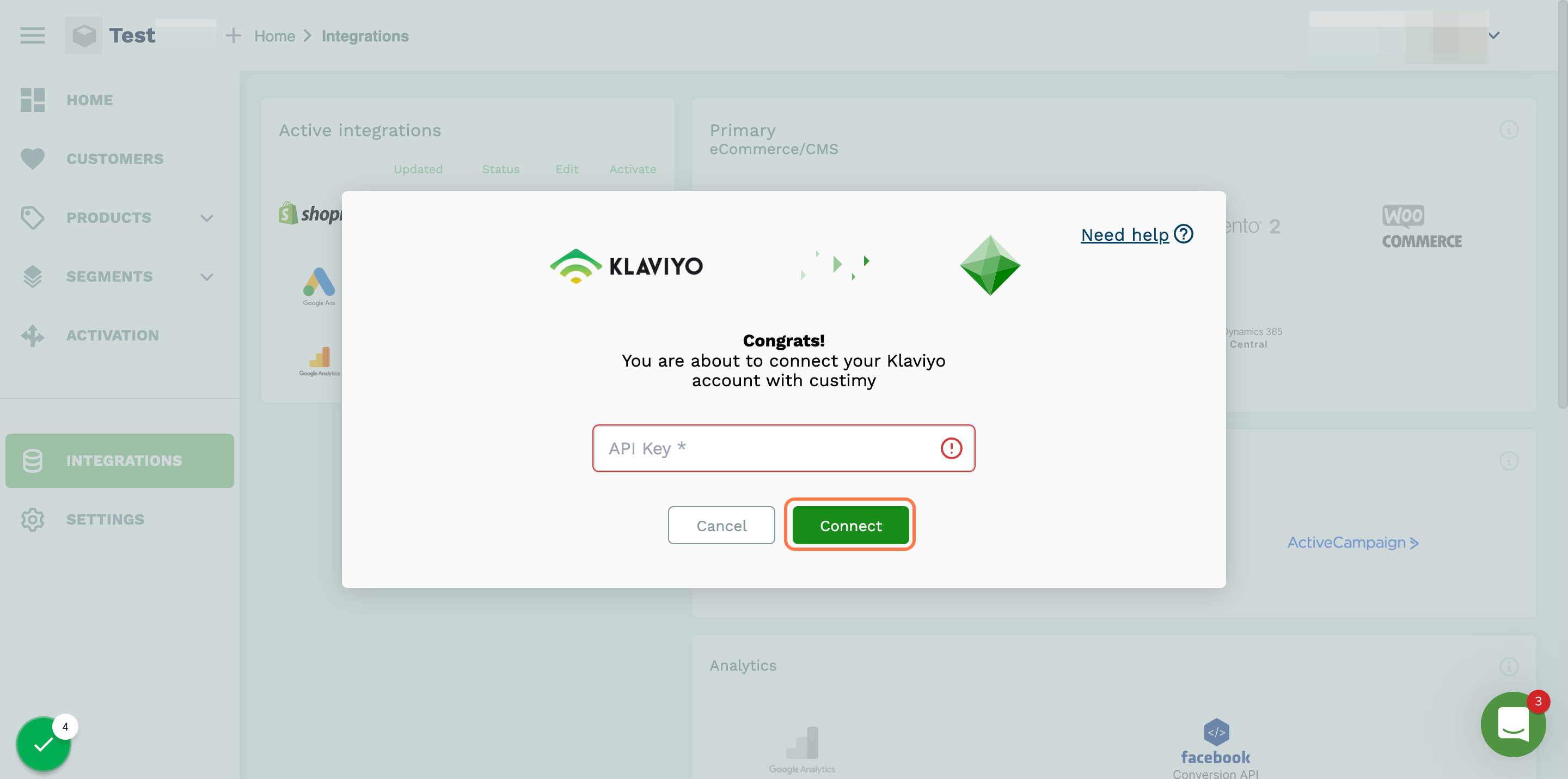 You should now see a success message! If not, please repeat the guide from the start or reach out to our customer support.
The process to fetch your data will now begin and takes a couple of hours. You can already right away start using your Klaviyo integration to activate using Our Activations.