Introduction:
Why perform Observations in Google Ads using Custimy audiences?
The core of performing Observations is to validate a variety of audiences without risk, as you are just observing how different segments of the total campaign, performs.
Doing this with high quality segments provides you with more and better insights, which also enriches Googles algorithm to perform better for your business.

Some of the benefits includes the following:
Improved targeting: By segmenting your audience based on their likelihood to purchase or their value as a customer, you can create more effective ad campaigns that target those who are most likely to convert.



Increased ROI: By targeting higher-value customers, you can increase the return on investment (ROI) for your ad spend.



Better understanding of customers: By observing segments of high-quality customers, you can gain a deeper understanding of their behavior and preferences, which can inform your overall marketing strategy.



Optimizing the budget: By focusing on the most profitable segments, you can optimize your ad budget and allocate it to the areas that will drive the most revenue.



Improve the customer experience: By understanding the customer's behavior and preferences, you can tailor your ad campaigns to provide more personalized, relevant, and effective experiences that will improve the customer's experience with your business.

Please refer to the guide below for more detailed instructions on how to use the feature.
1. Click on Activation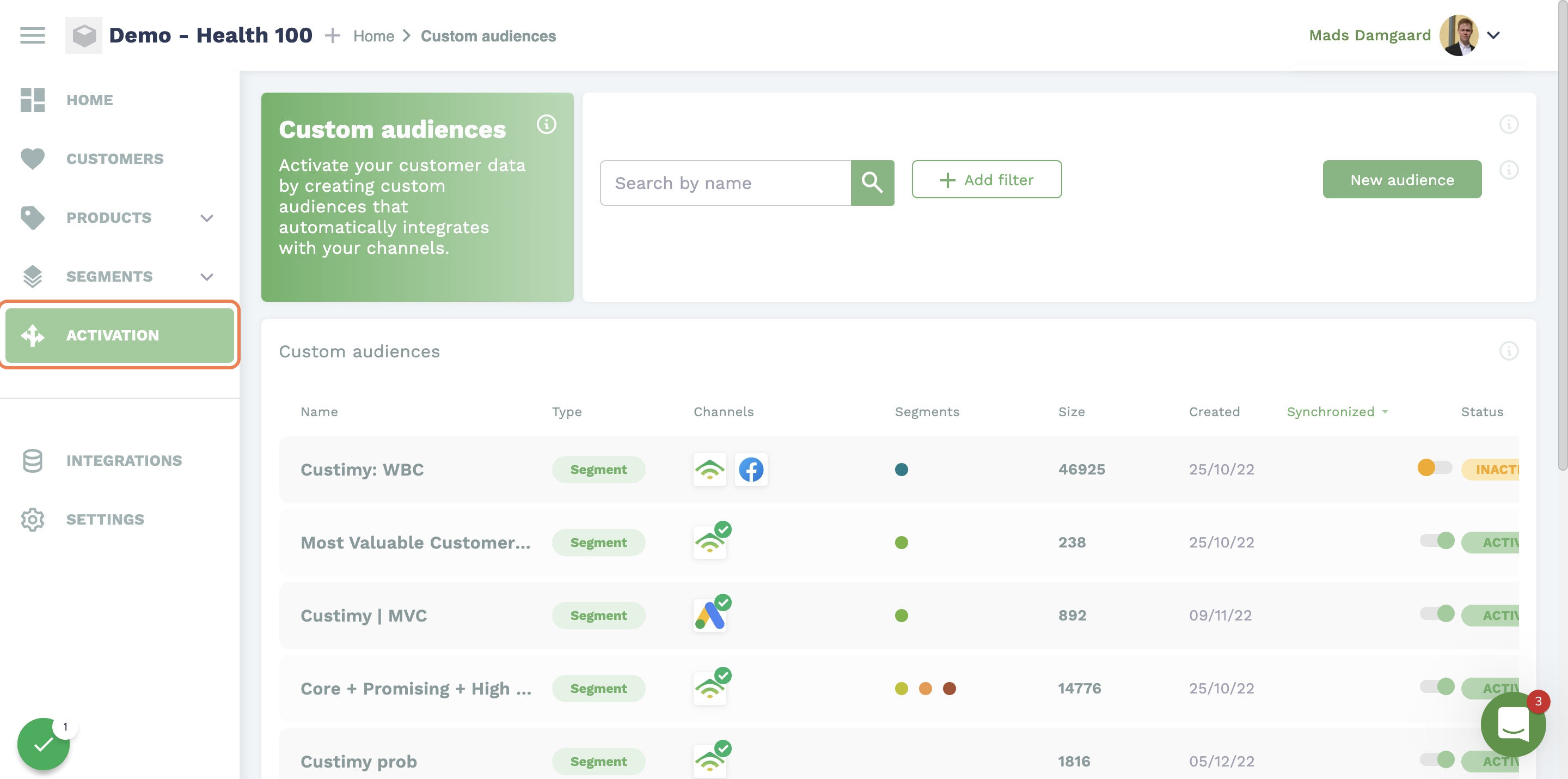 2. Create New audience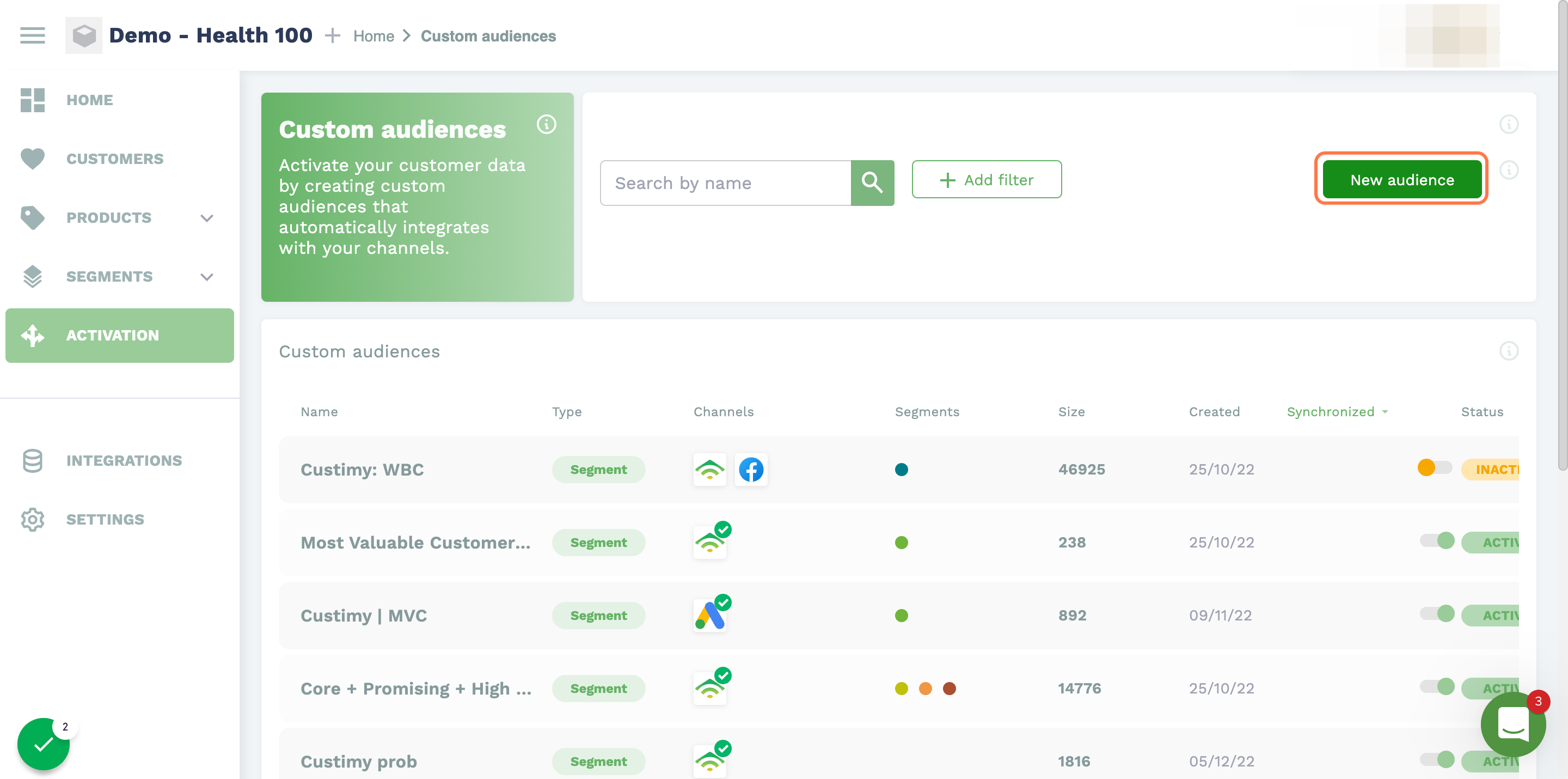 3. Create Individual segments as audiences
Send the individual segment over as the audience.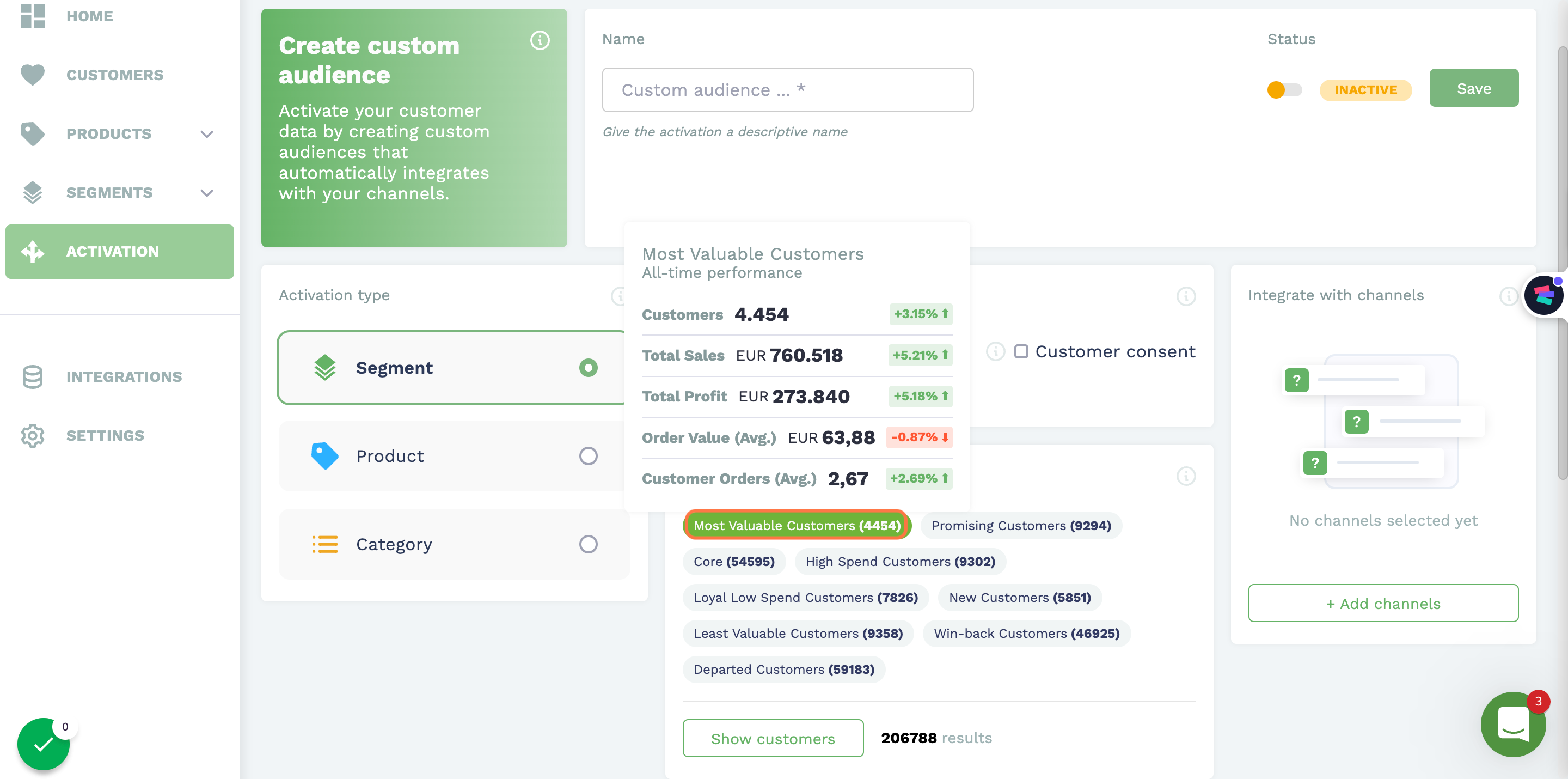 4. Add channel, name audience, activate and hit save!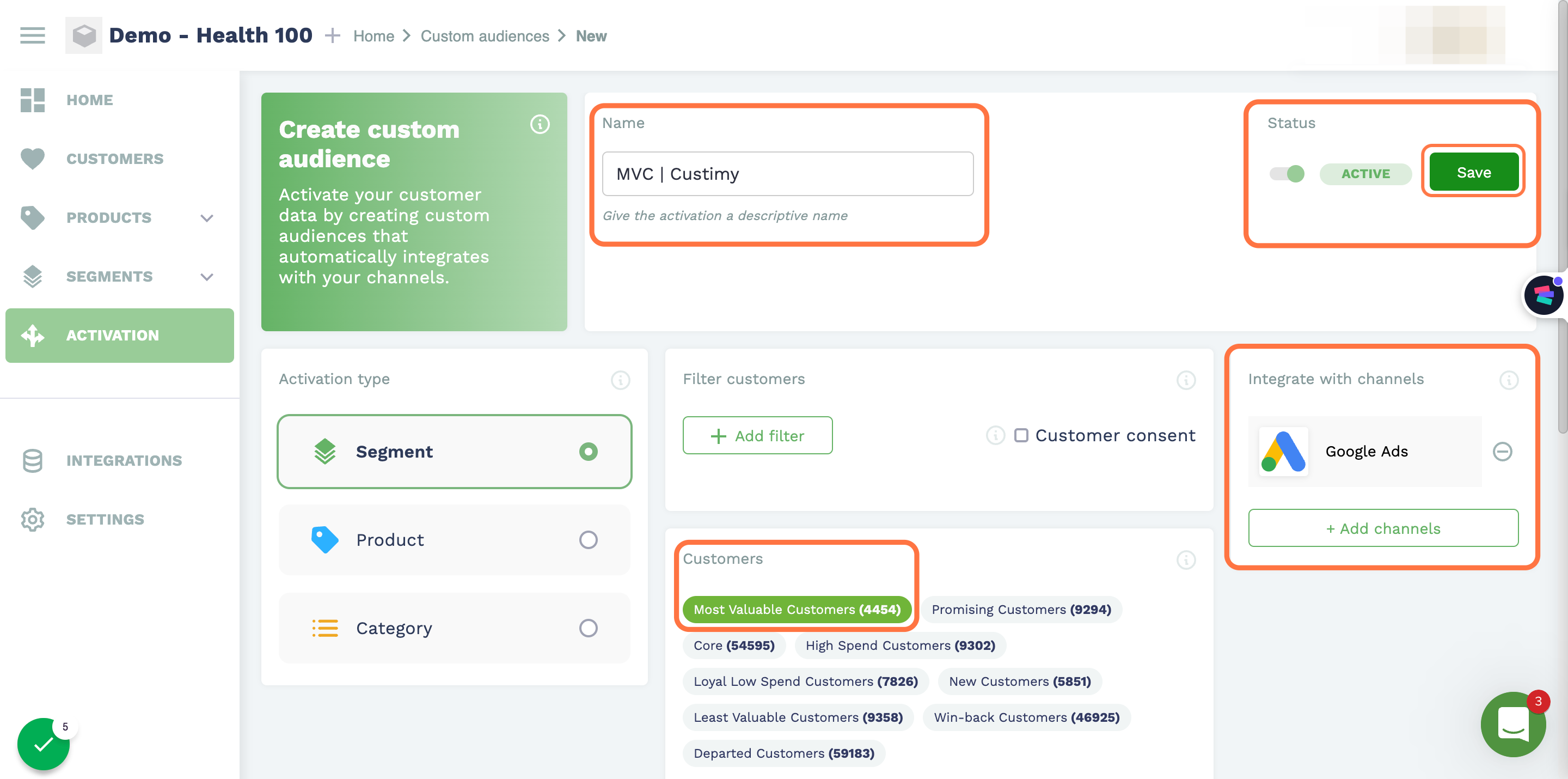 5. Congratulations! Your audience will now be sent to your preferred channel.
Allow a few minutes for the audience to arrive*

6. Go to ads.google.com and click Audiences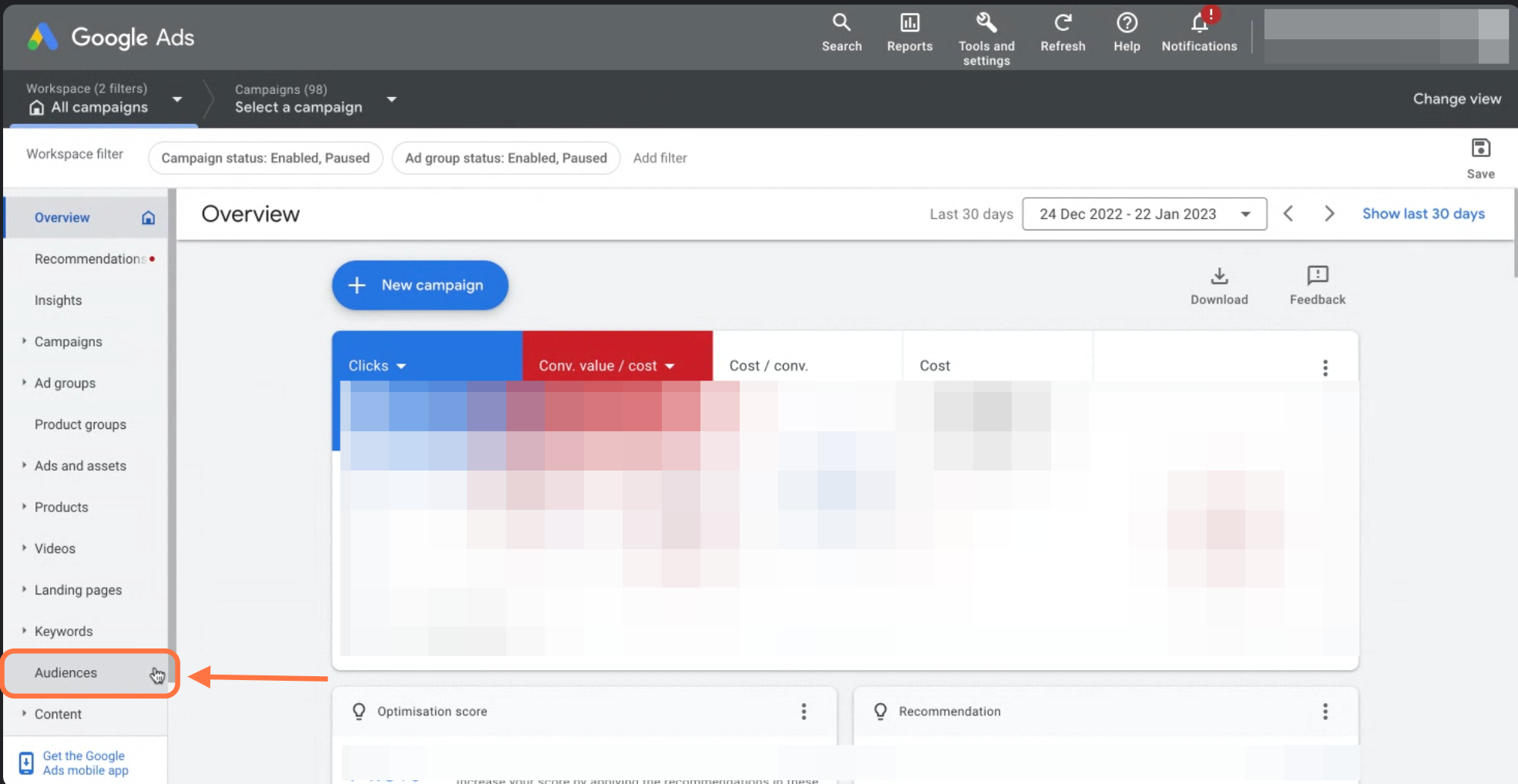 7. Click Edit audience segments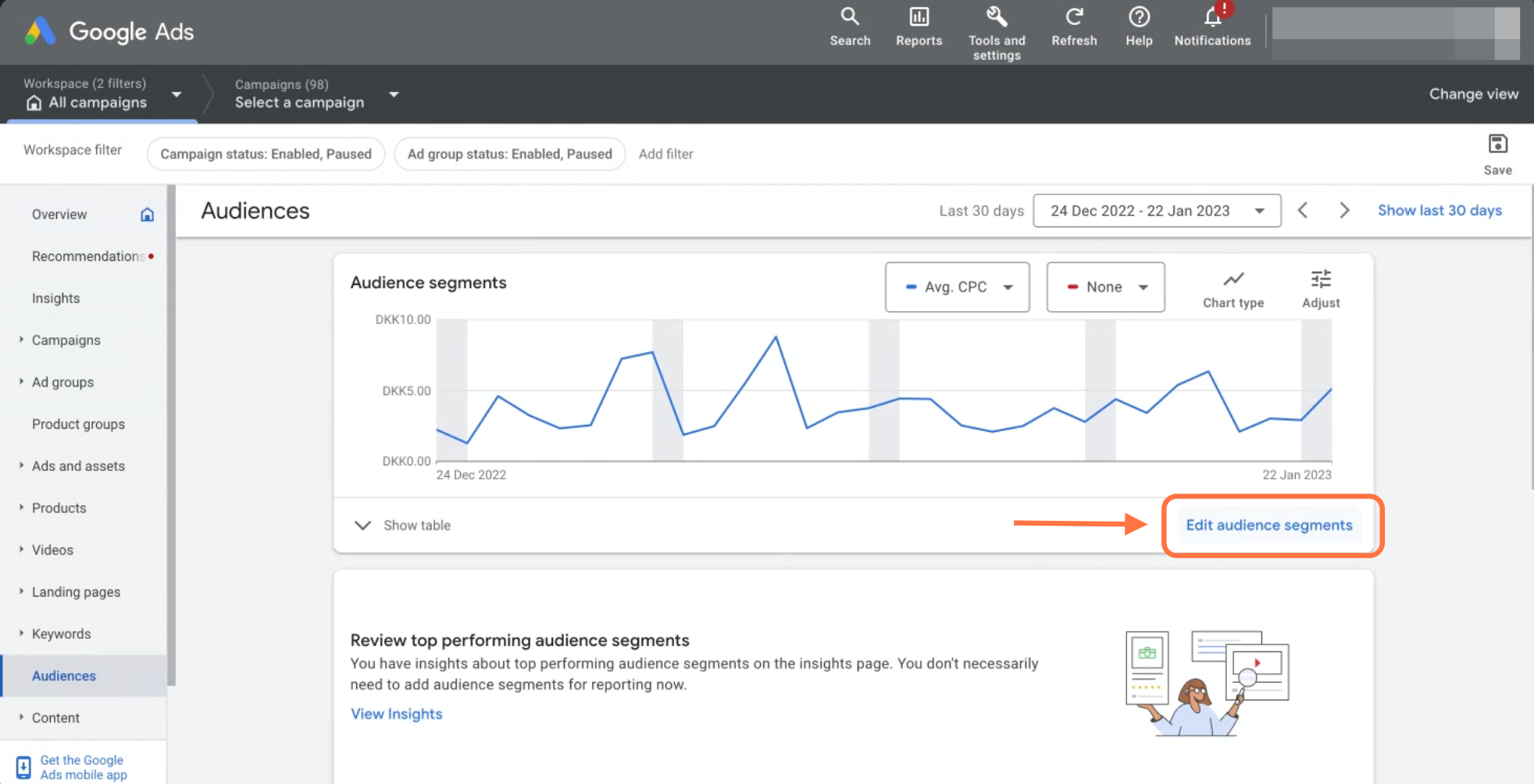 8. Select campaign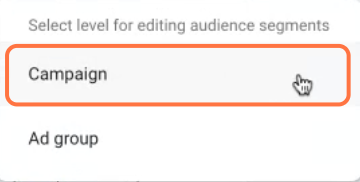 9. Select a campaign
Select the campaign you wish to perform observations on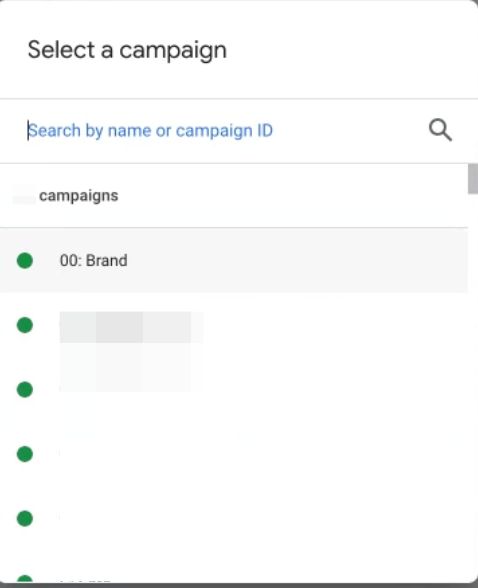 10. Hit 'Observation' and click 'Browse'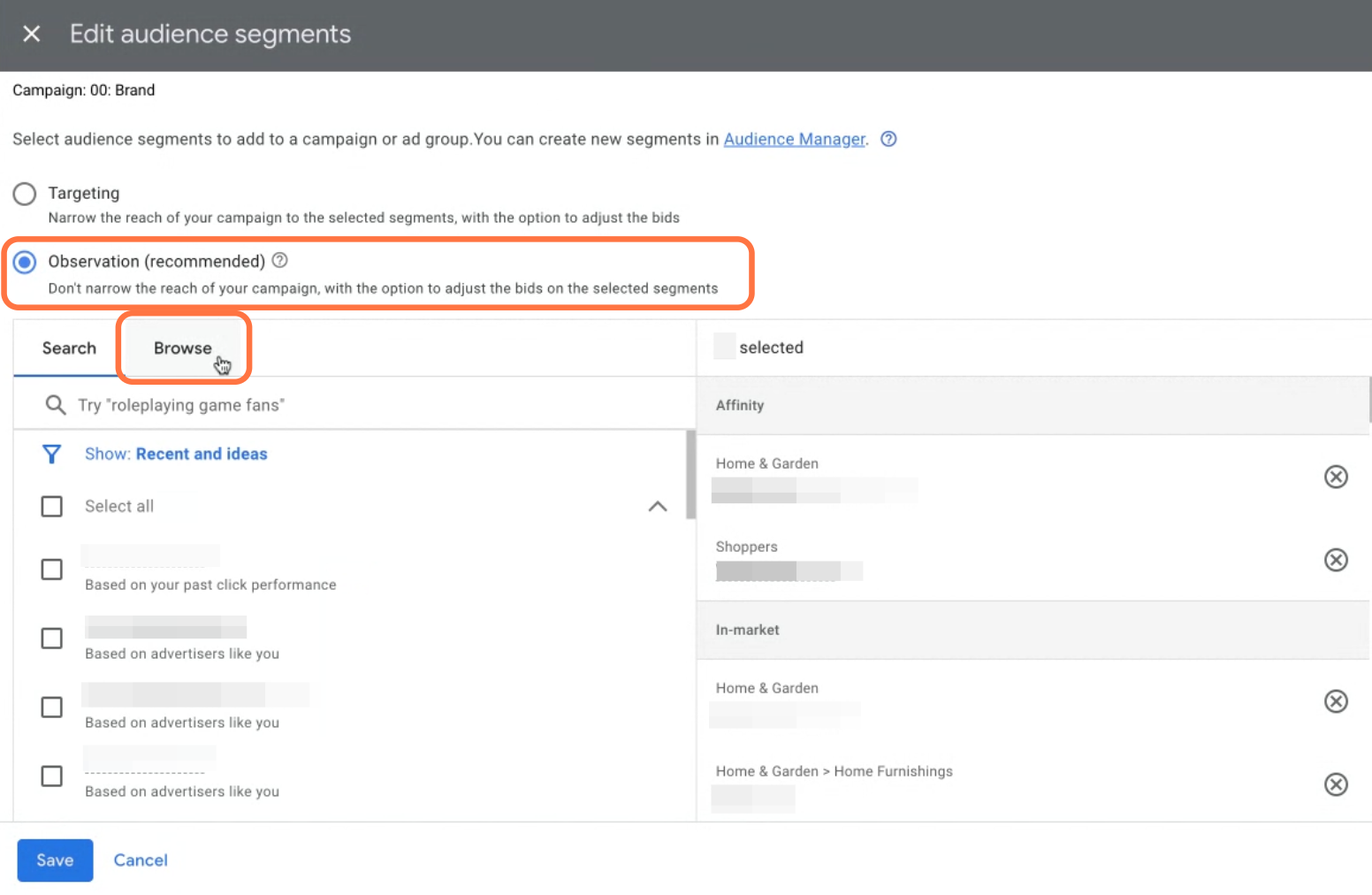 11. Click Customer lists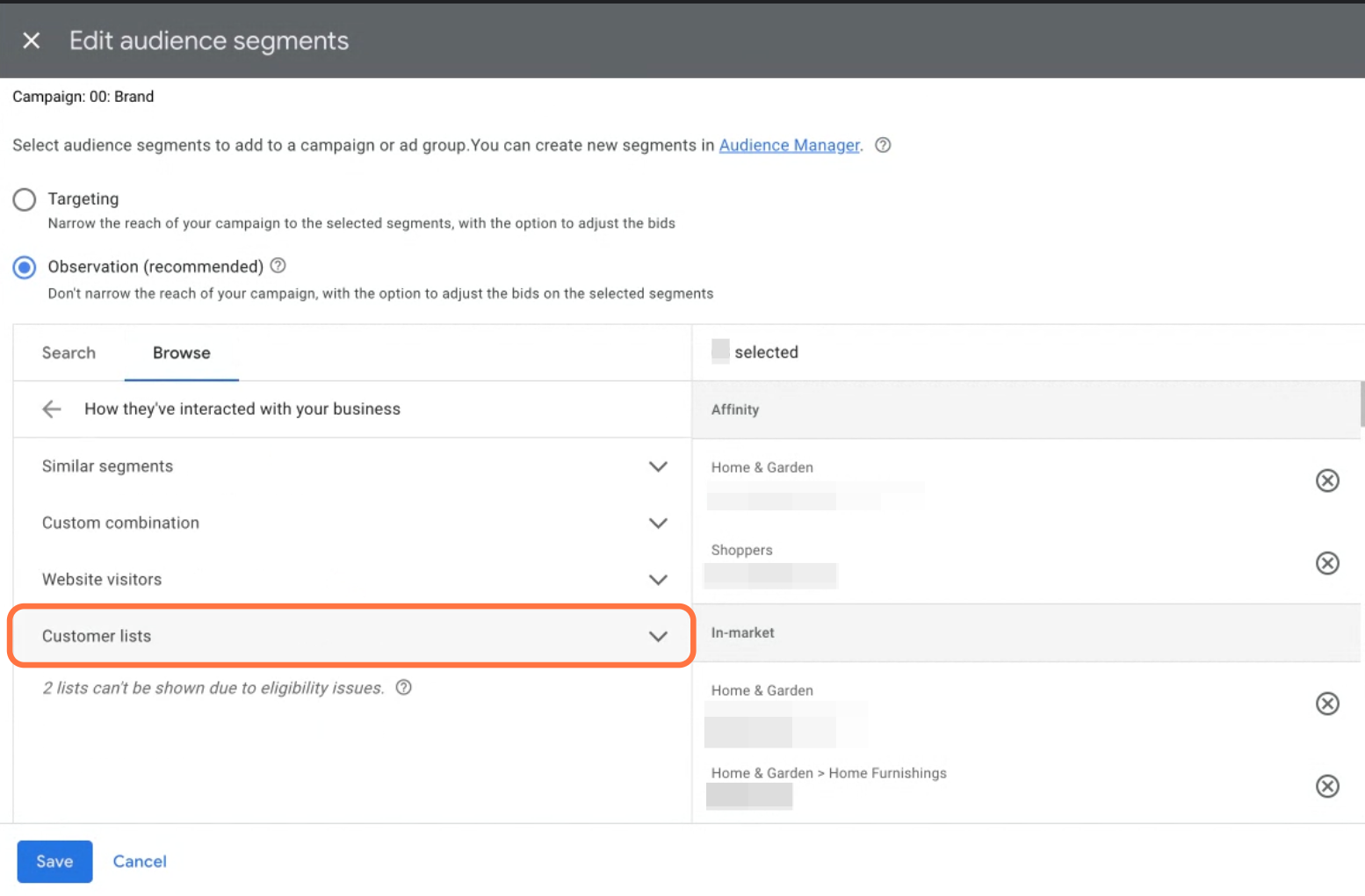 12. Select all Custimy segments
Select all the audiences you've sent over for observation.
Note: Having more segments to observe will only enrich you with more data for you to base your marketing on behalf of.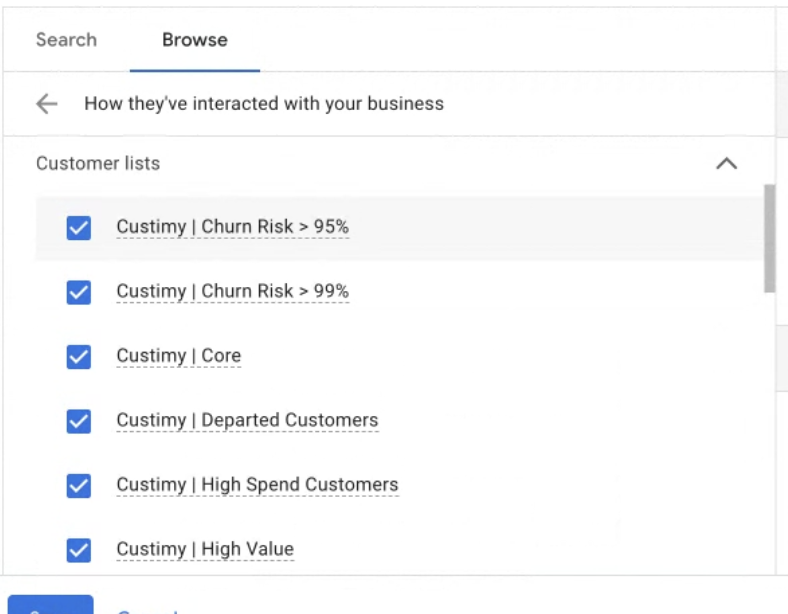 13. Congratulations!
Congratulations, now you've added Custimy audiences for that campaign.
You should redo process 7 to 13 again for the remainder of your campaigns.
When you've done that, you're actively observing how your customer base performs in your Google ads. Which enriches Googles Algorithm to perform better for your business.
🙇🏽‍♂️Know how we could improve? We would love some feedback!