Introduction:
Facebook Lookalike (LAL) Audiences are a feature that allows advertisers to target new potential customers who are similar to their existing customers.

The feature uses the data from a chosen "seed" audience (such as a list of email addresses or Facebook pixel data) to find users on Facebook who have similar characteristics, such as demographics, interests, and behaviors.
Using Custimy's machine learning segments, Lookalike Audiences can be even more effective by identifying the most valuable segments of a business's customer base and focusing the Lookalike targeting on those segments.
This can lead to higher conversion rates and a better return on investment for your business. Additionally, Custimy's machine learning segments can also help to identify new potential customers who may have been missed through traditional targeting methods.
1. Click on Activation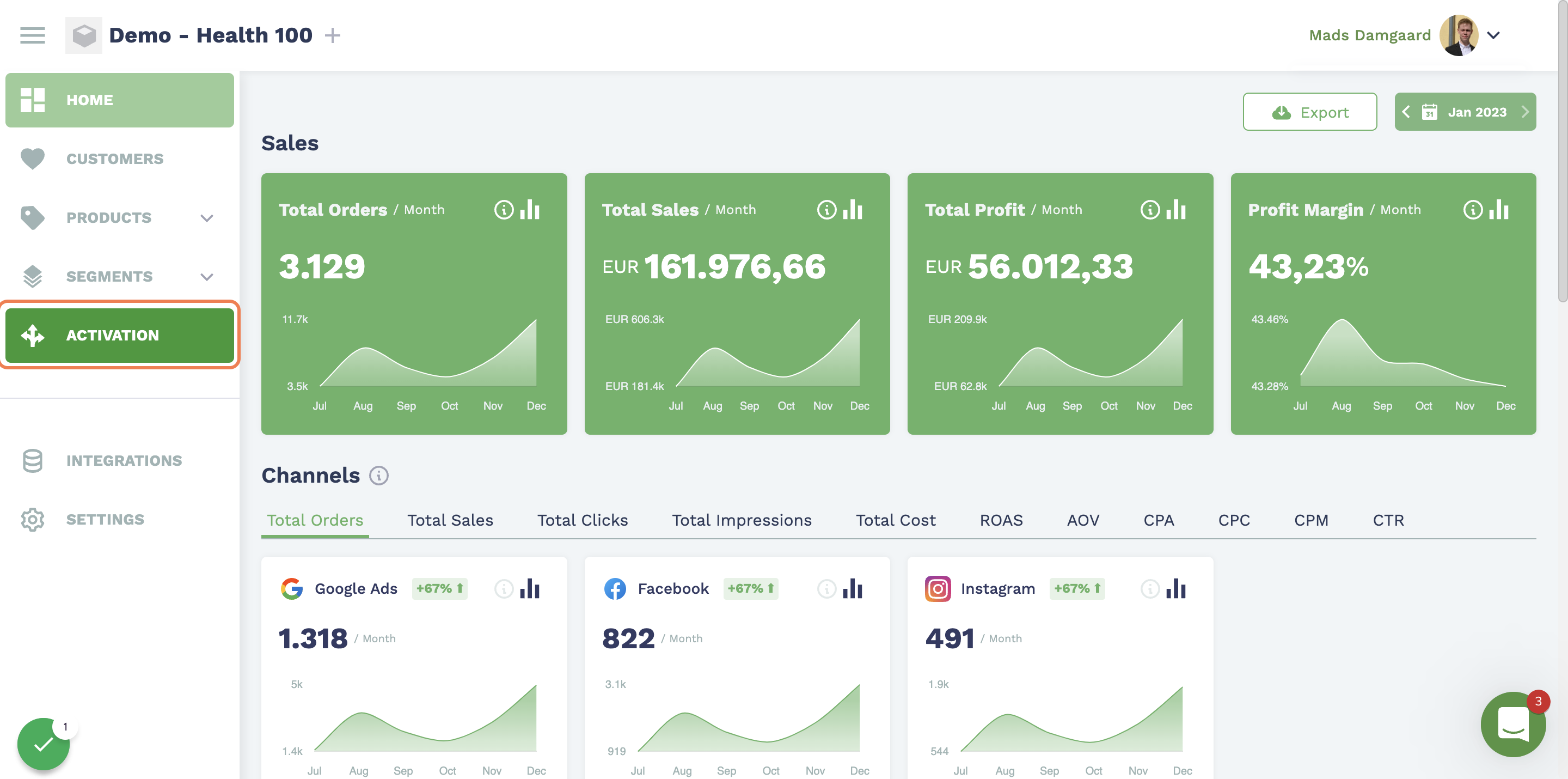 2. Click on New audience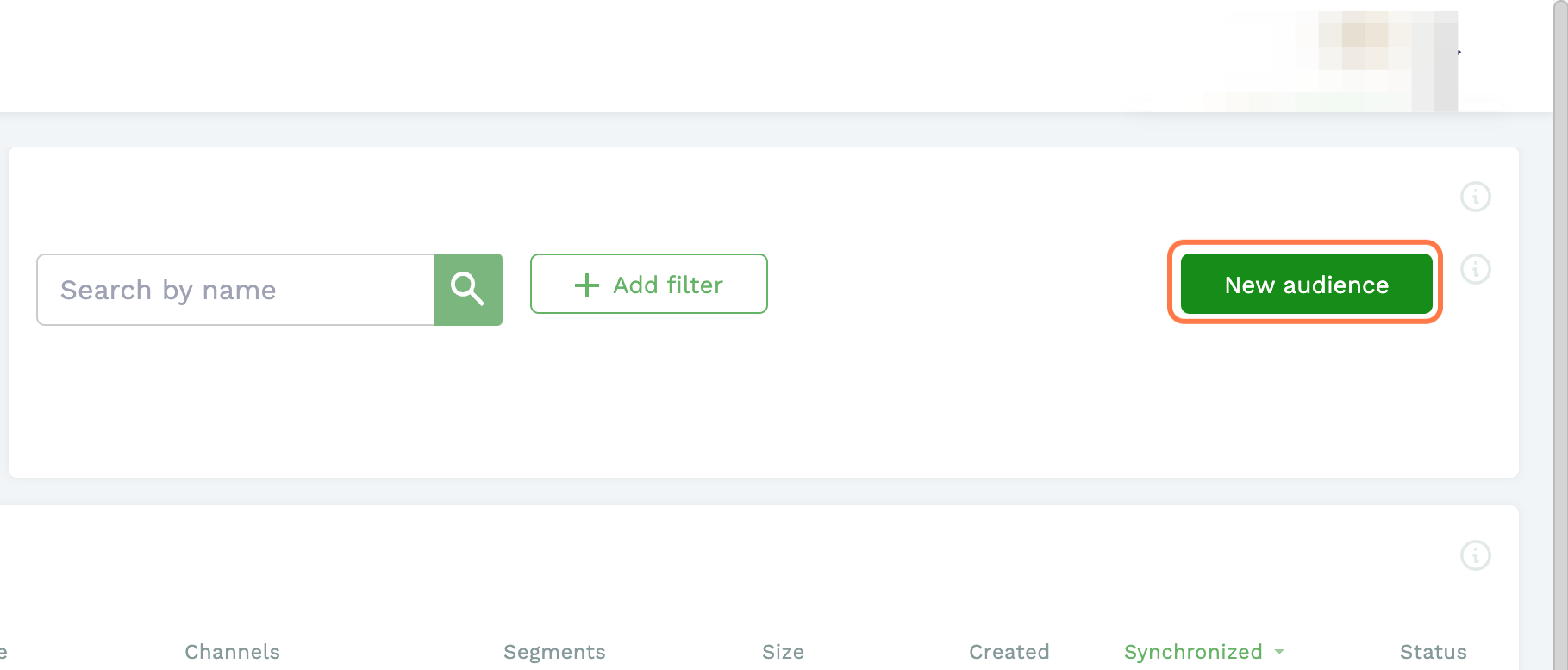 3. Choose your segments
Choose the segment you wish to find new ones of.
'Best Practise' tends to be an audience consisting of the segments below.

Note: META recommends an audience of at least 1.000 customers, for it to deliver quality.
Follow along below for what you could do, if the size of your audience is not at your preferred size.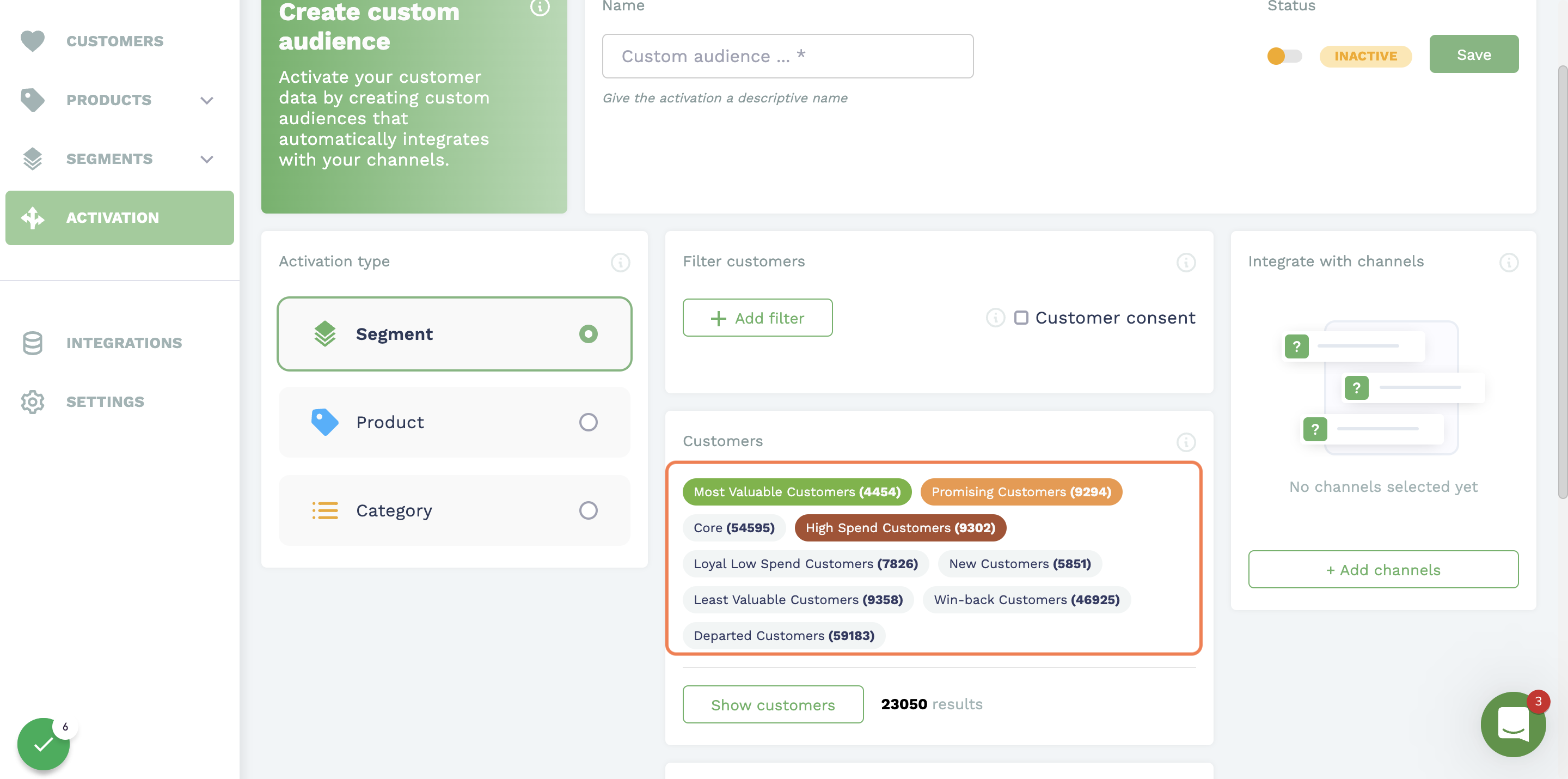 4. (Optional) Adding the CORE customers segments
The Core segments shows the active customers with average performance across the board.
This segment will in all fairness bring down the overall profitability of the LAL audience, but it might allow you to create a LAL audience, which will increase top line growth.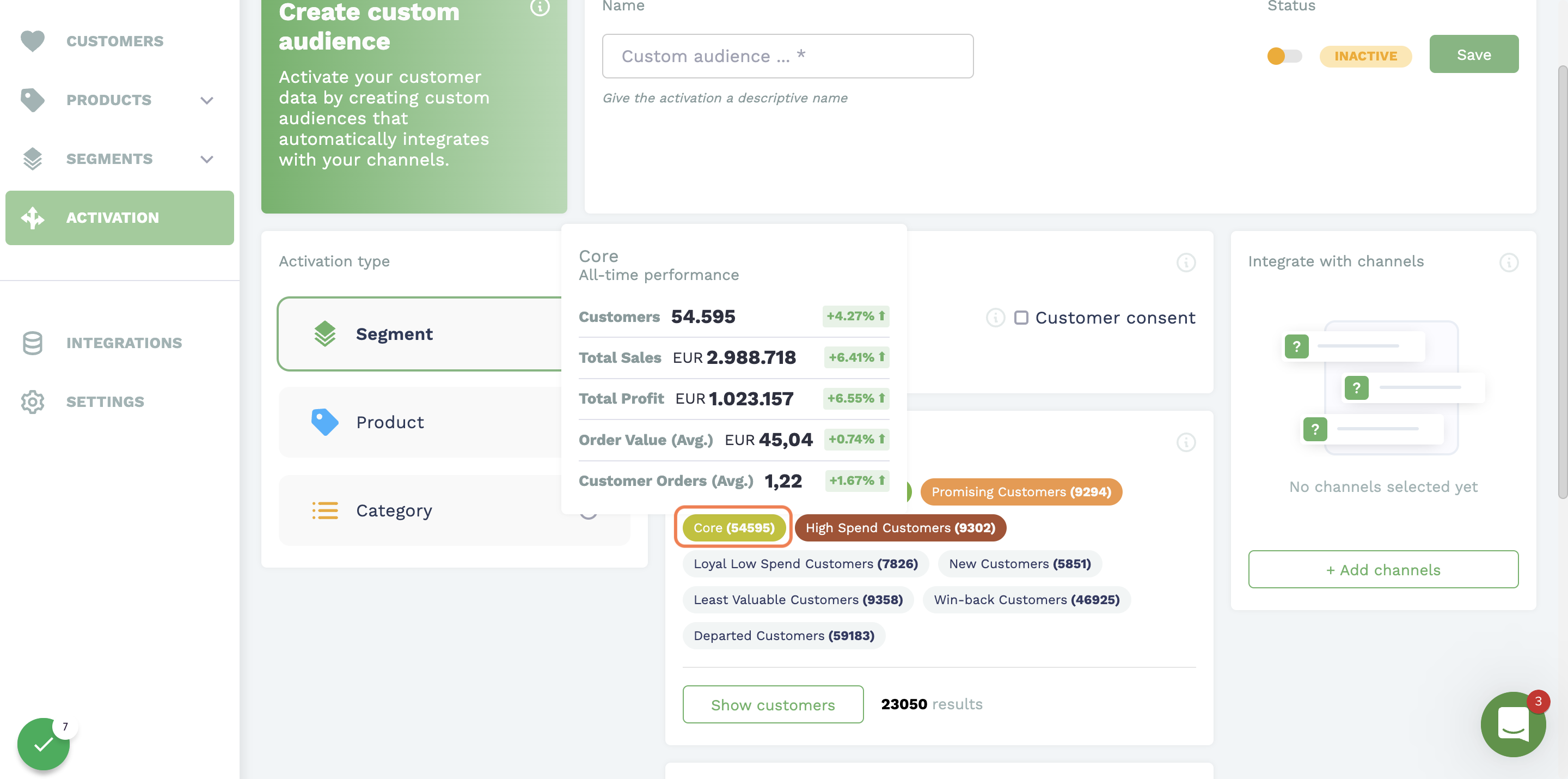 5. (Optional) adding a 'Return Rate' filter
Tired of acquiring more new customers, but still having increasingly high return rates?
Add a filter like the one below:

The LAL audience will now be based on people without a history of having products returned.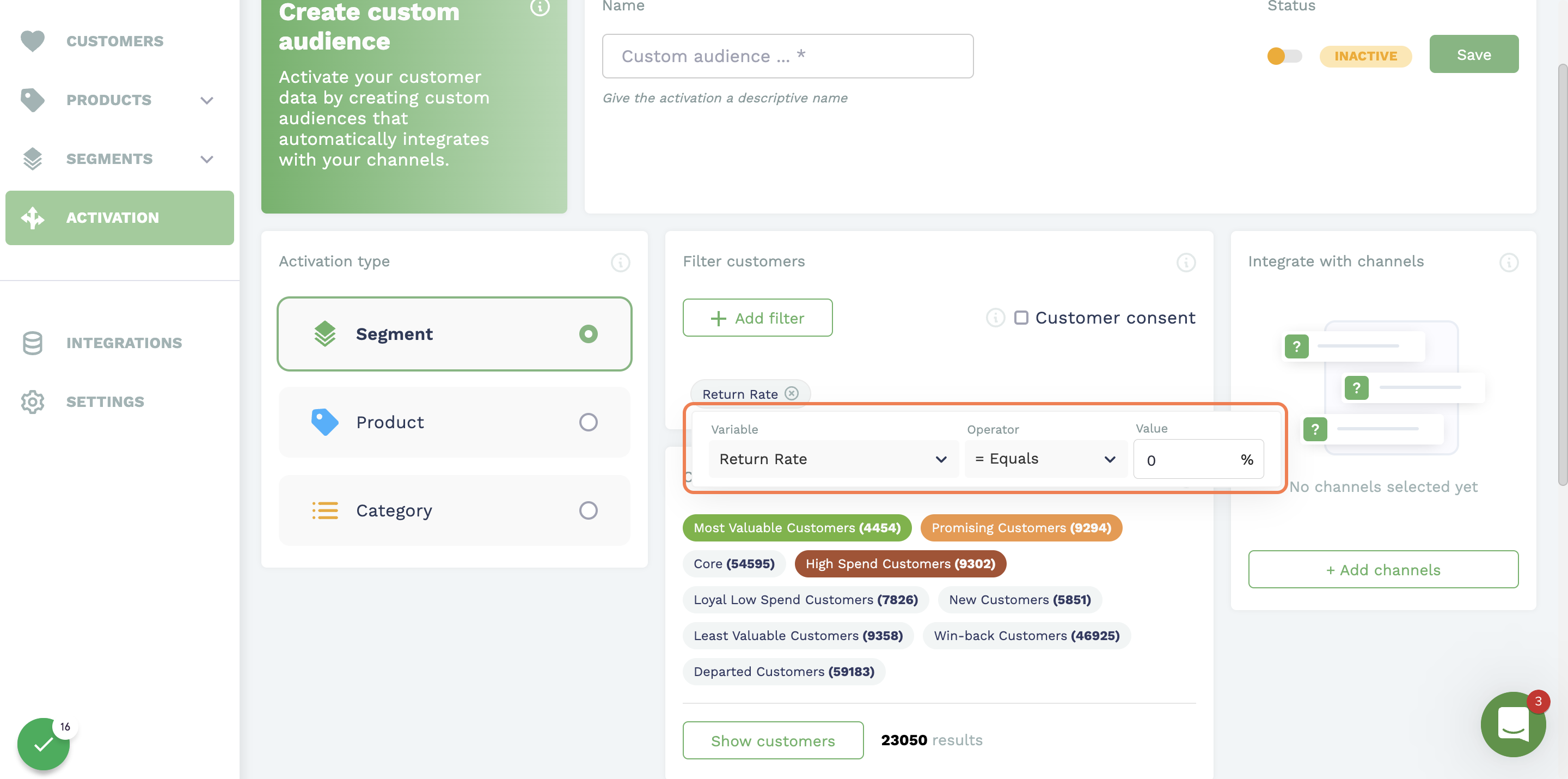 6. Add Facebook as your channel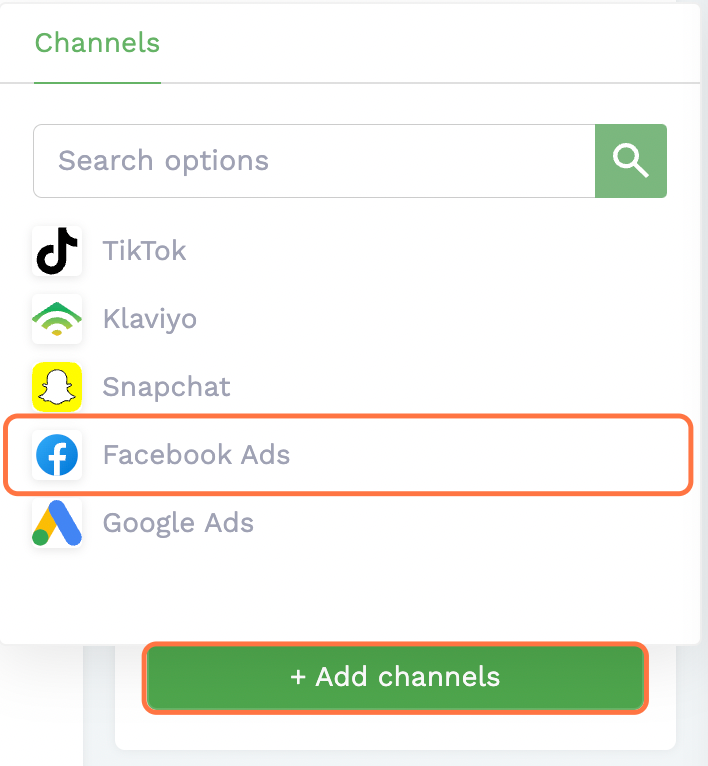 7. Name your audience, activate and hit save!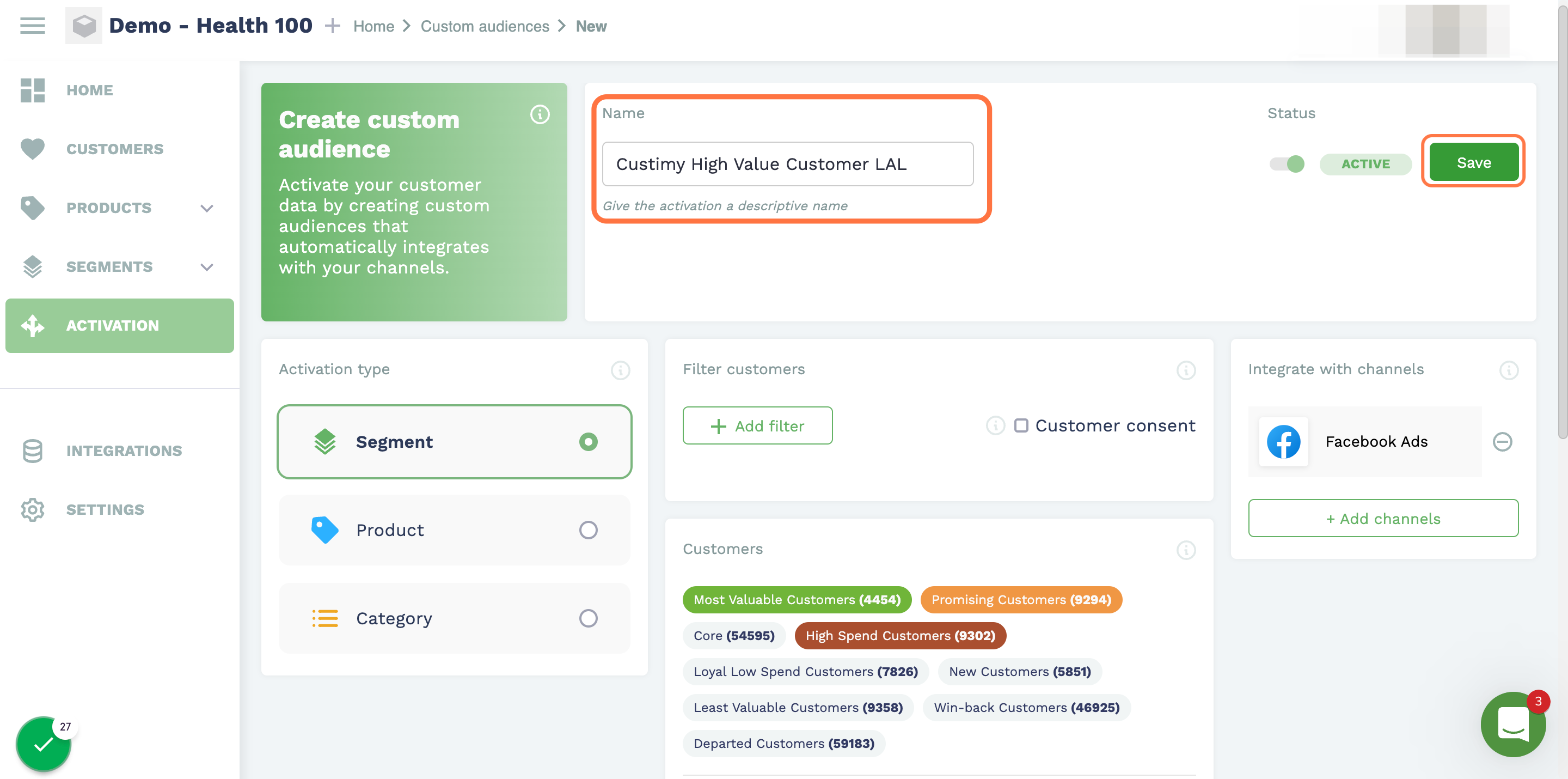 8. Congratulations! Your audience will now be sent to your preferred channel.
Allow a few minutes for the audience to arrive*
9. View the guide below, on how to create Look a Like audiences within Facebook:
How to create a Lookalike Audience on Facebook
Go to your Audiences. (You can also create a Lookalike Audience during ad creation in Ad Manager.)

Select the Create Audience dropdown menu and choose Lookalike Audience

Select your source. This is where you would select the audience created in Custimy.

Select the countries where you want to find a similar group of people

Select your desired audience size with the slider

Select Create Audience



When you're finished, it may take 6-24 hours for your copy target group to be created. Afterwards. However, you don't need to wait for your copy target group to be updated before using it.

To find out when your target group was last updated, go to your Target Group Administrator page --> the Availability column --> look for the date.

For more info, head to META
🙇🏽‍♂️Know how we could improve? We would love some feedback!